Going Through Course Reports
To navigate the Course Report page, complete the following steps:
Step 1: Click on Report from the menu on the left.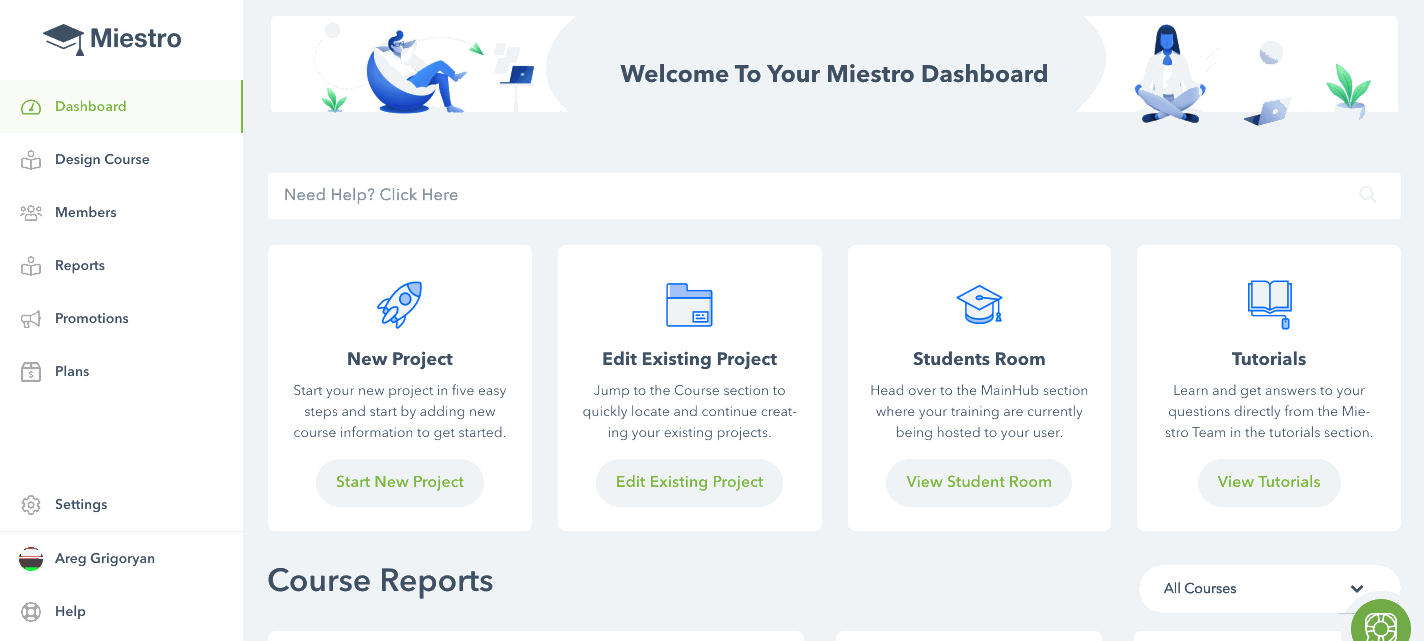 Step 2: Click on Course Report.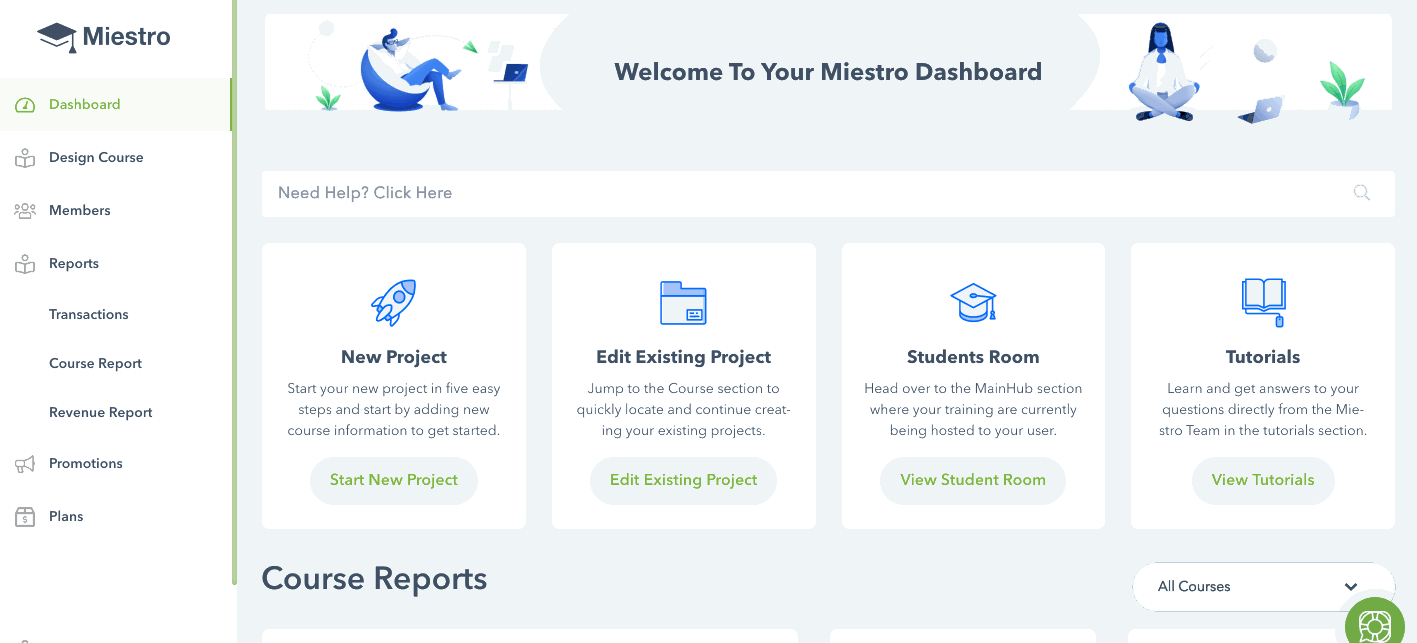 Step 3: From the Course Report screen, you'll see the following filtering elements:
A course filter option where you can view data for one particular course or all courses.
A drop down menu where you can filter to a particular time period such as 1 week, 1 month, YTD, or ALL. Make your selection, then click Filter.
A date filter option where you can view data during a particular time period. Use the From and To fields to indicate your starting and ending dates. Then click Filter.
Step 4: After filtering to your desired course and date range, the Course Report will show data as follows:
Gross Volume amount
Number of New Customers
Number of Success Payments
Number of Course Completions
A sales graph showing number of sales by date over the course of the time period