Setting Up Email Notifications
To set up email notifications, complete the following steps:
Step 1: Click the Design Course section form the menu on the left.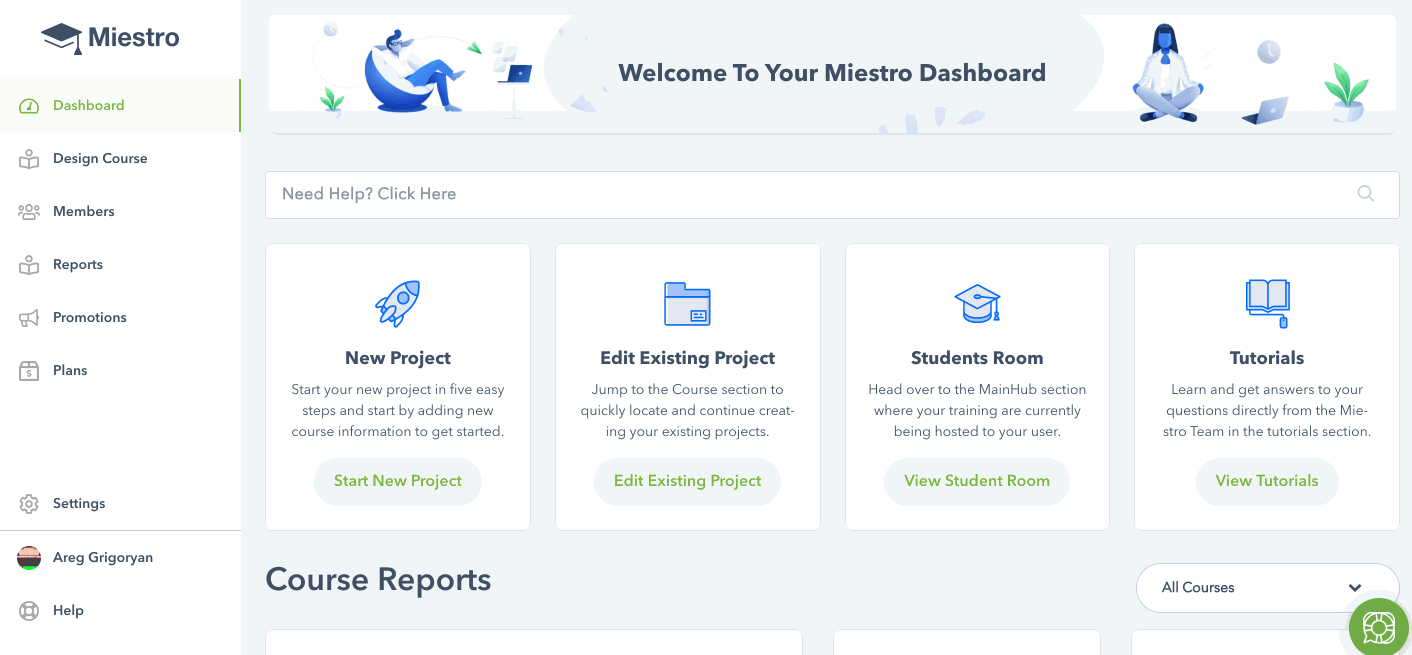 Step 2: Then click Email Notifications.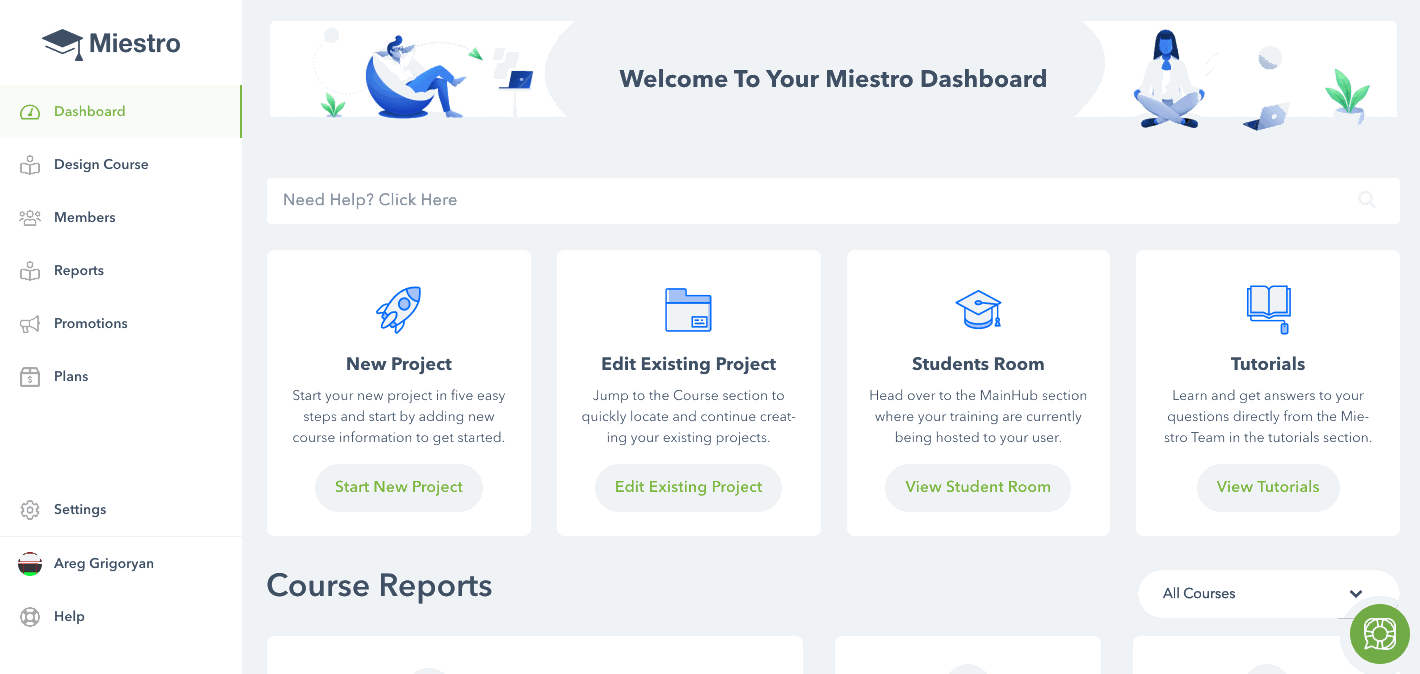 Step 3: From the Email Notifications screen, you can click the check box next to any of the following notifications to turn them on, or unclick the check box to turn them off:
When a student signs up
When someone adds a comment
When a sale occurs
When someone cancels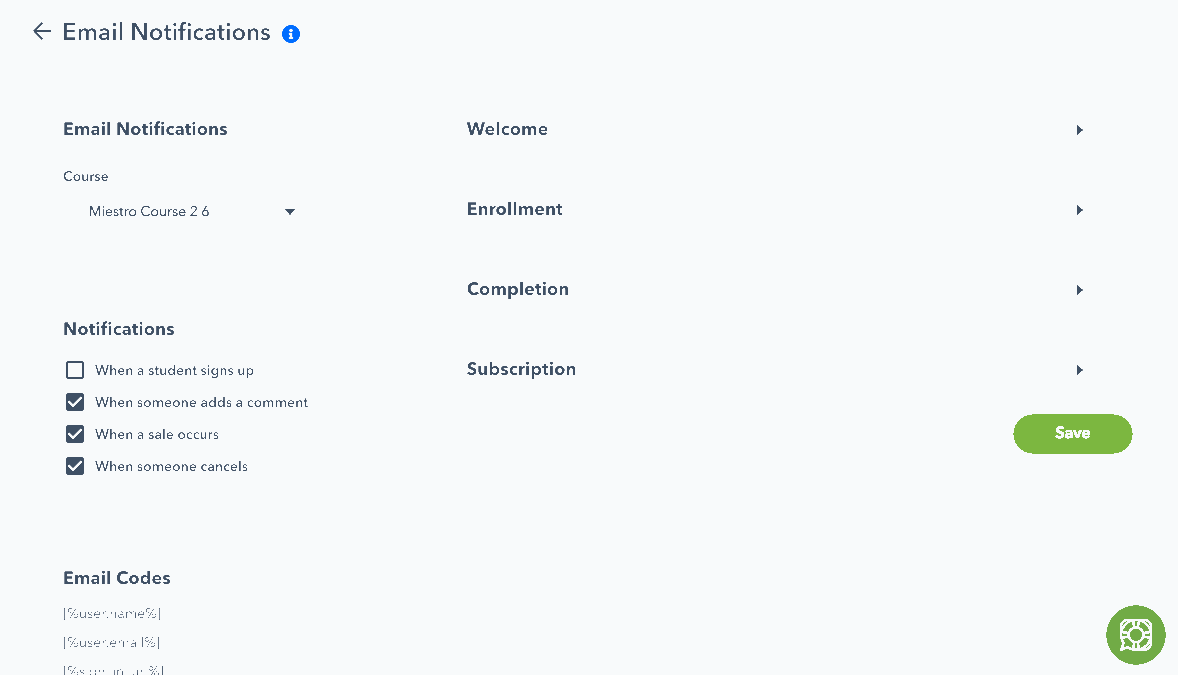 Step 4: When all modifications are complete, click Save.