Adding Email Codes
Step 1: Navigate to the email section.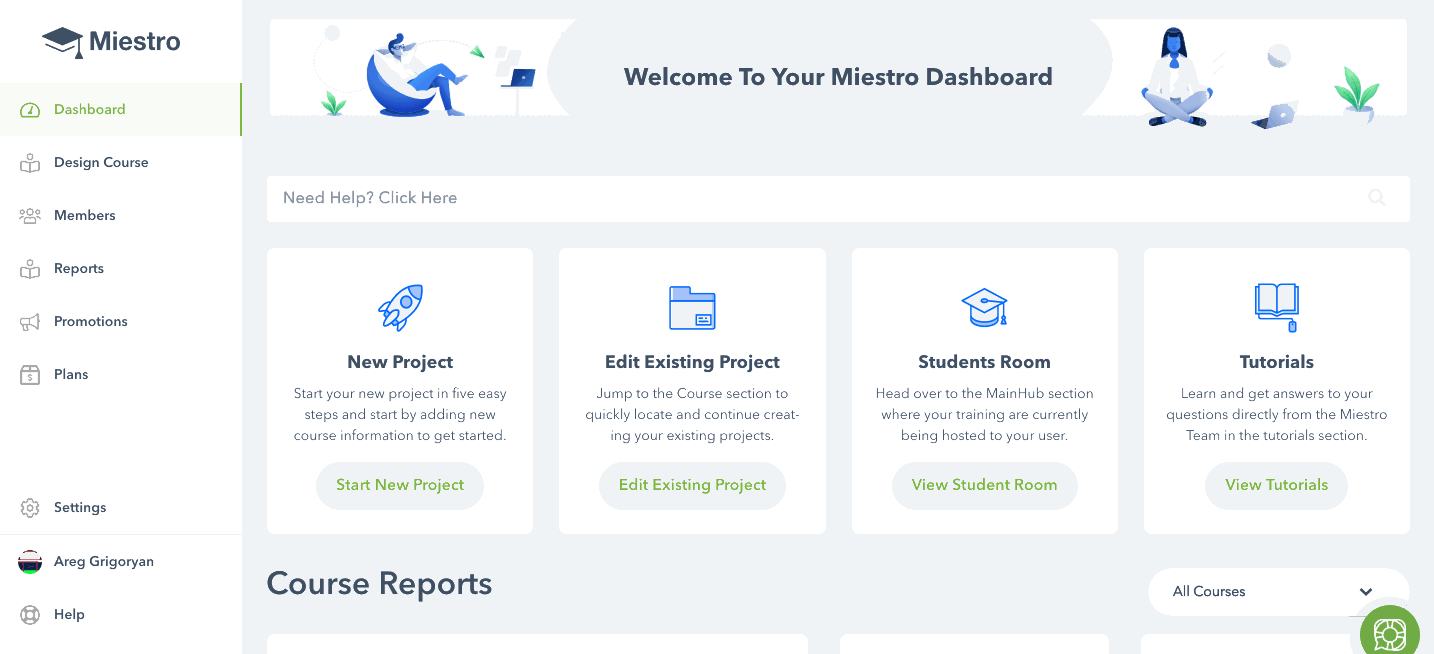 Step 2: Select who you will be sending the update email to using the drop down menu. Option include Courses, Tags, Admins, Affiliates, or All Users.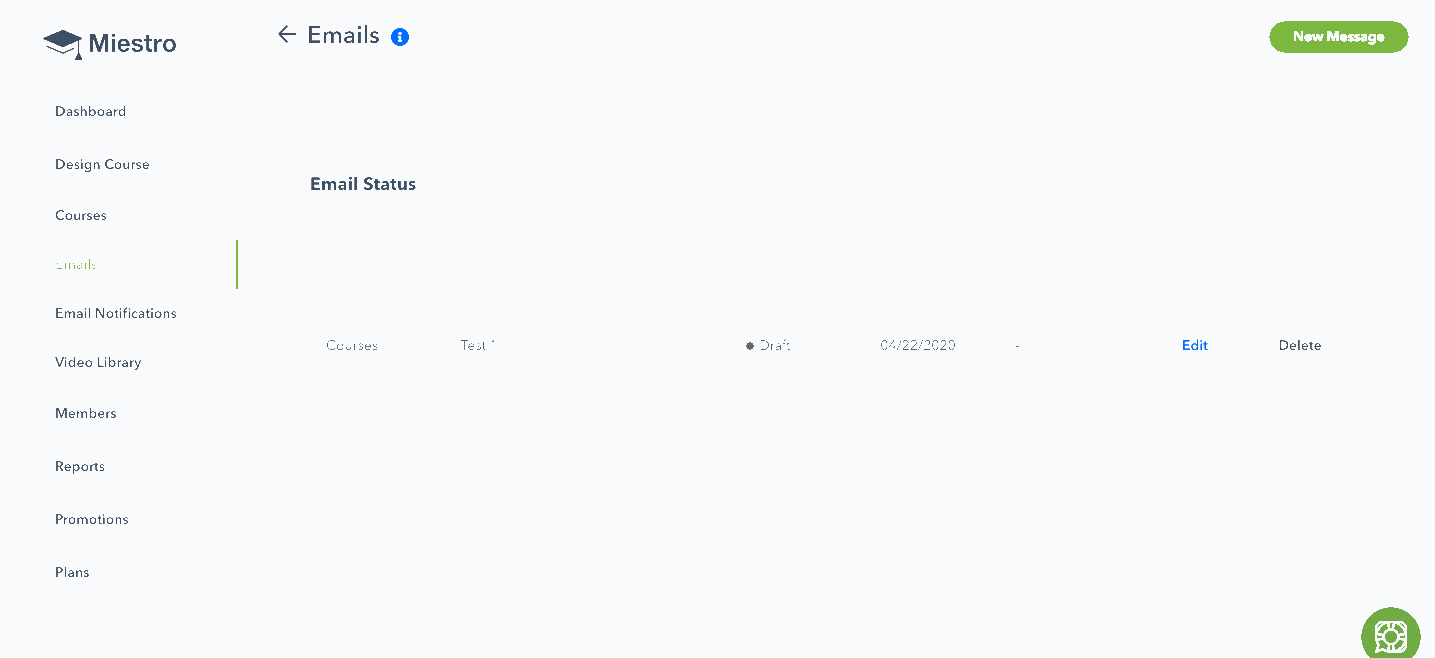 Step 3: The box to the right will have a list of email codes that you can use to create an email. From the list, enter the email code of choice into the body text box and complete the rest of the email.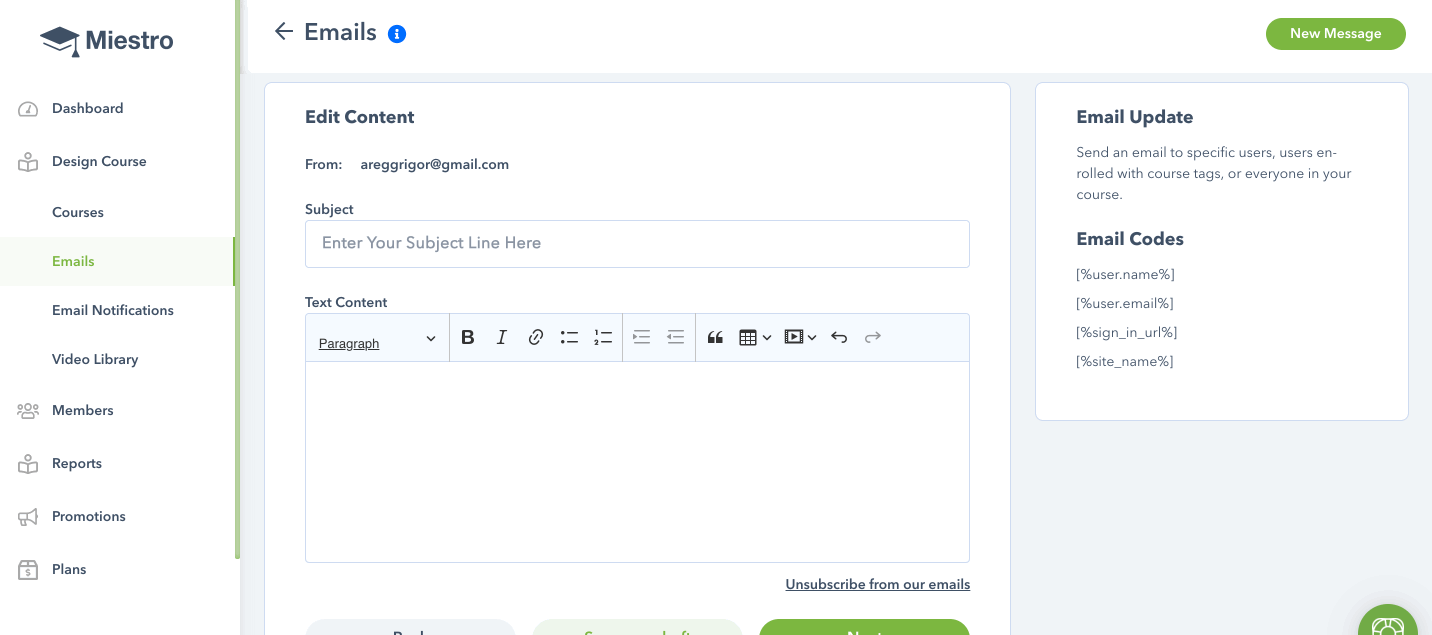 Step 4: After your email body is complete, click "Next". Then "send".