Creating Email Content
Under the Edit Content section of creating a new email communication, you can create and edit email content as follows:
Step 1: Enter the desired text into the text box.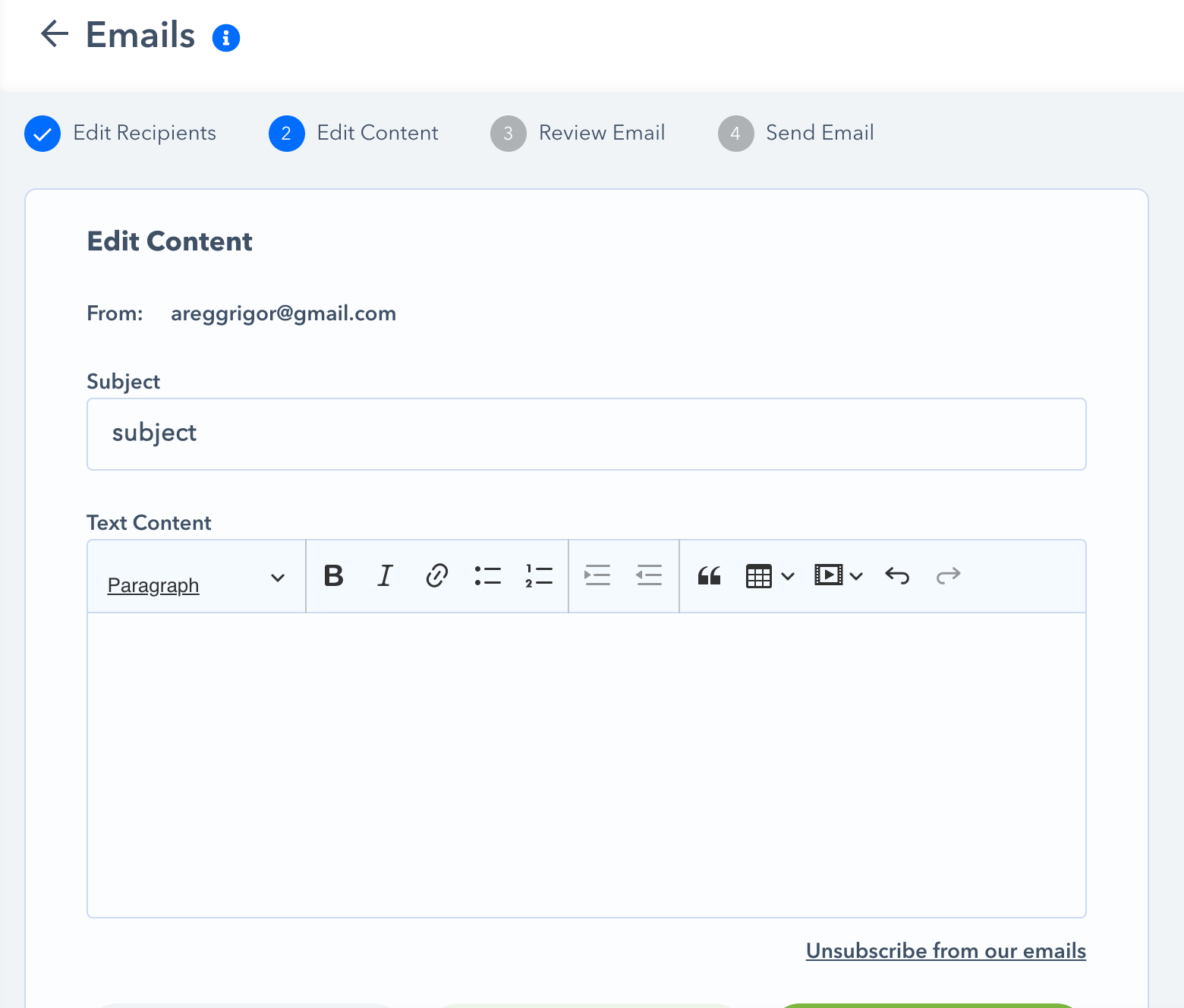 Step 2: Use email codes to insert data such as the user name, user email, sign in URL, or site name.
Step 3: Format the text using various options such as bold, italics, paragraph text, or heading text.
Step 4: You can also add attachments, insert images, insert bulleted or numbered lists, insert a quote, a table, or a link.
Step 5: When the email content is entered and formatted as desired, click Next to complete the process of sending the email.