How To Upgrade Your Account
To upgrade your account, complete the following steps:
Step 1: Navigate to the Plans section from the menu on the left.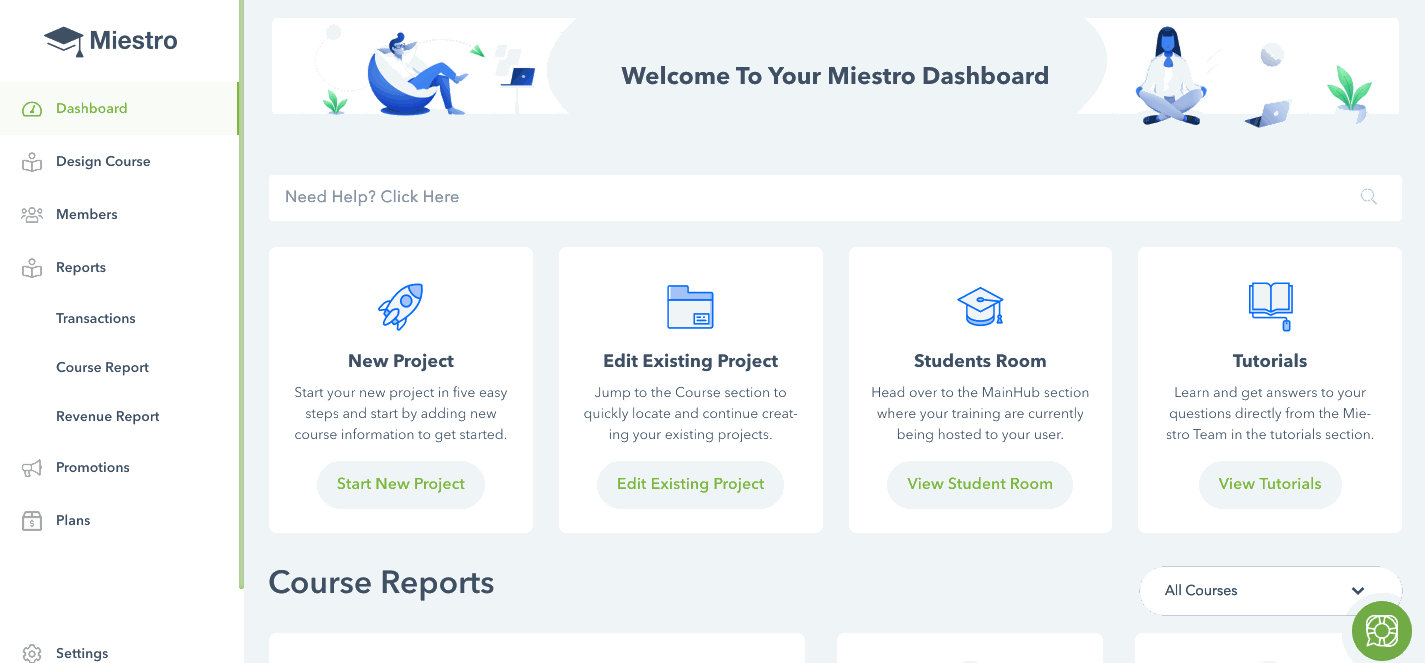 Step 2: Click Connect to Plan under the desired plan you wish to upgrade to.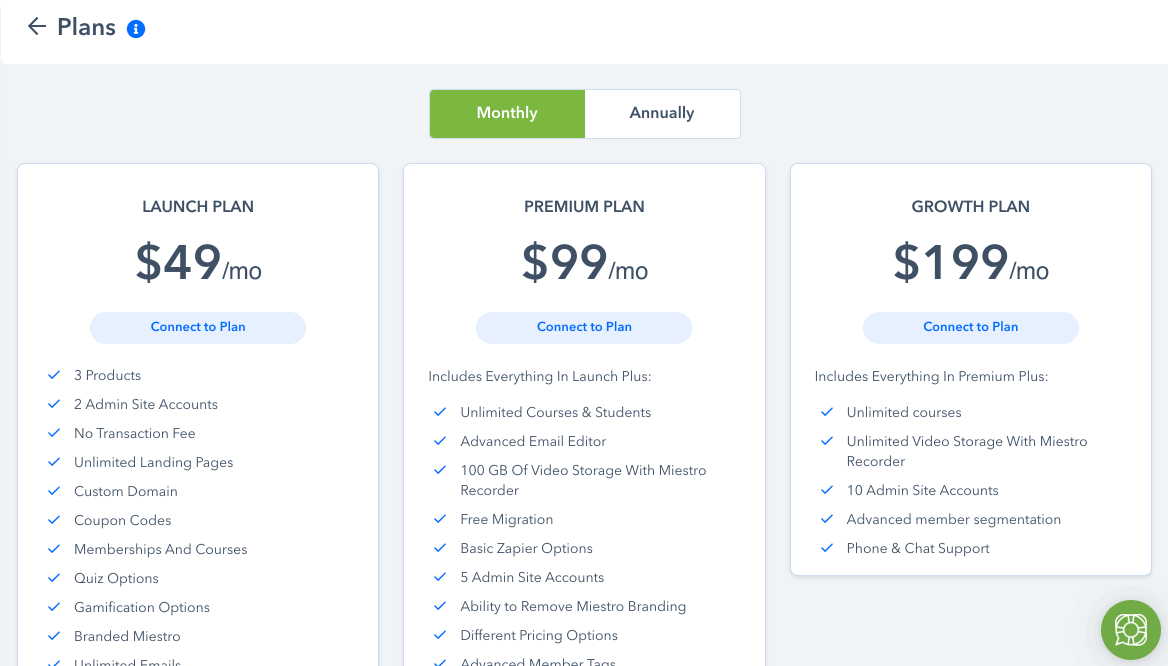 Step 3: Click Change Plan to select that plan.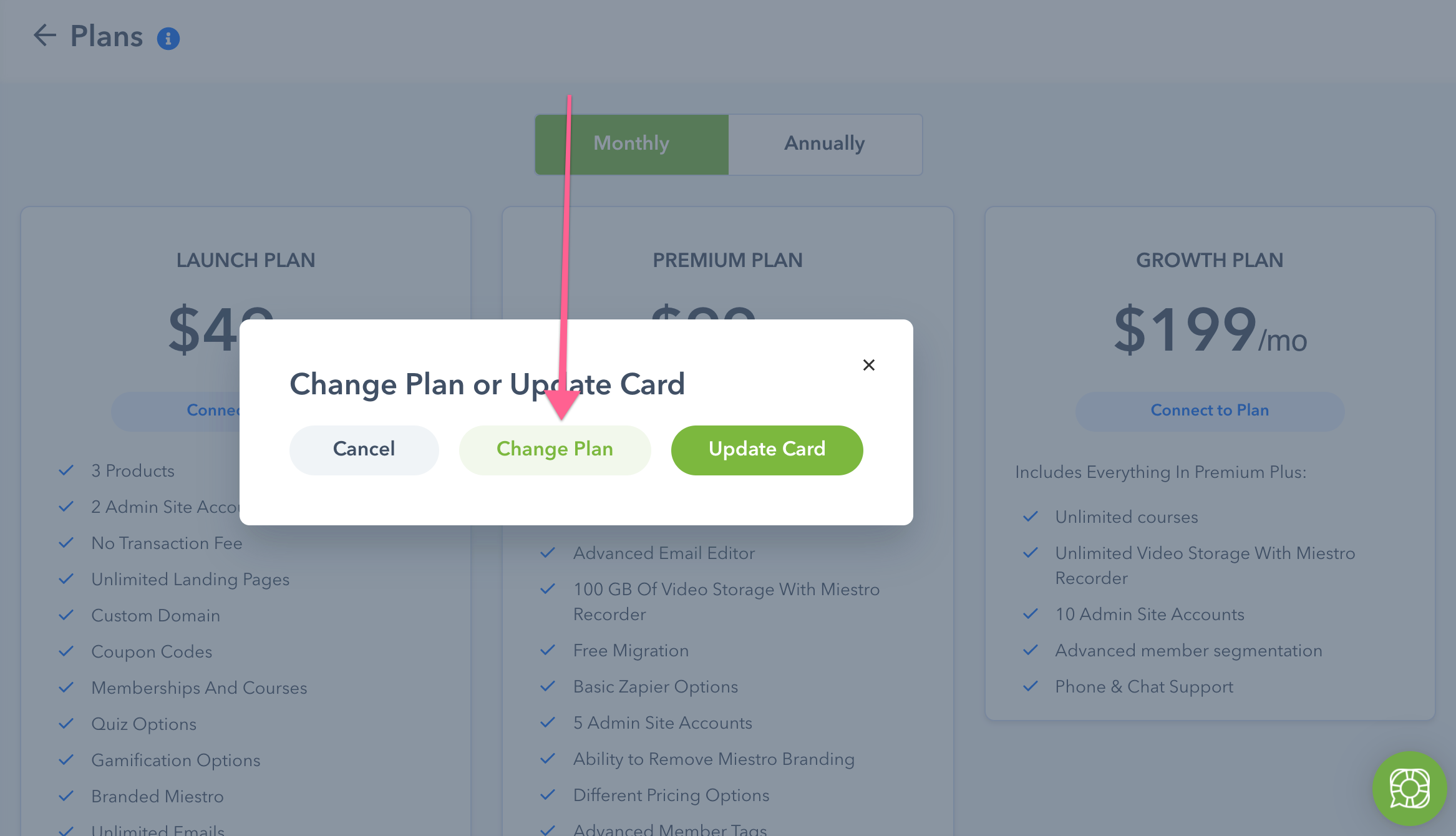 Step 4: Click Update Card to update the credit card on file.