Custom Links Section
To create custom links for the site header, complete the following steps:
Step 1: From the main page, click the Settings Gear icon in the lower left corner.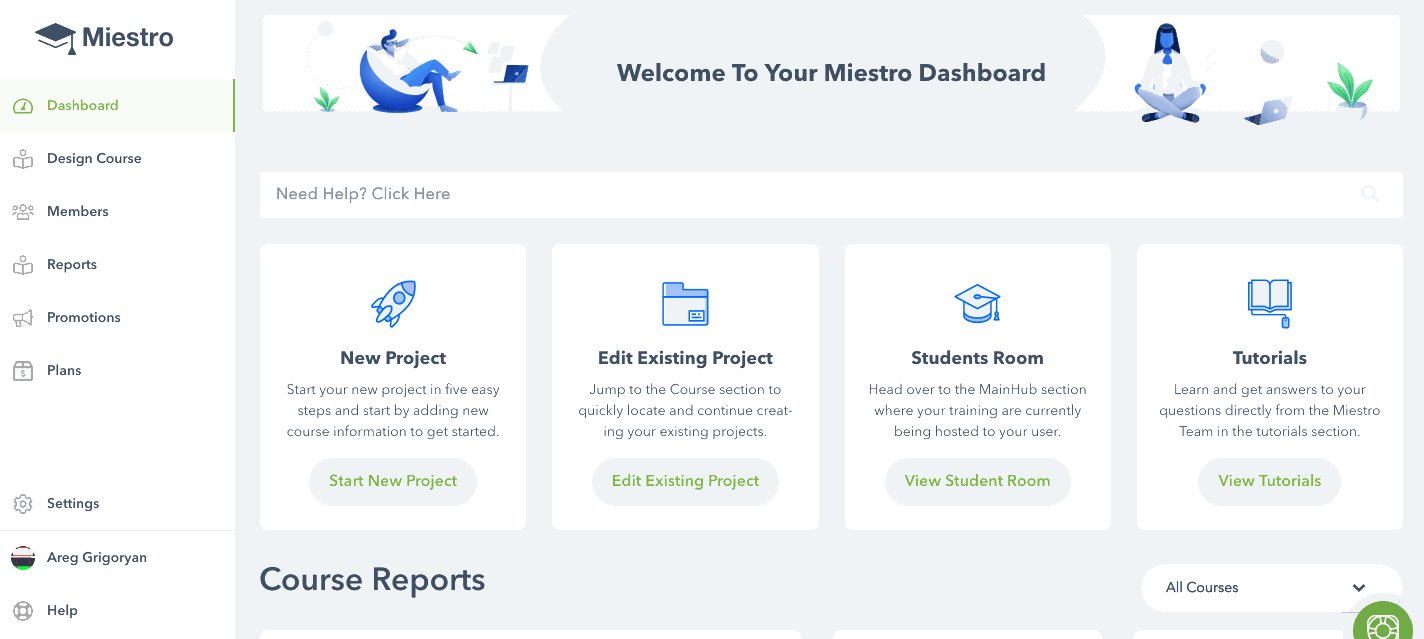 Step 2: Click MainHub from the Settings list.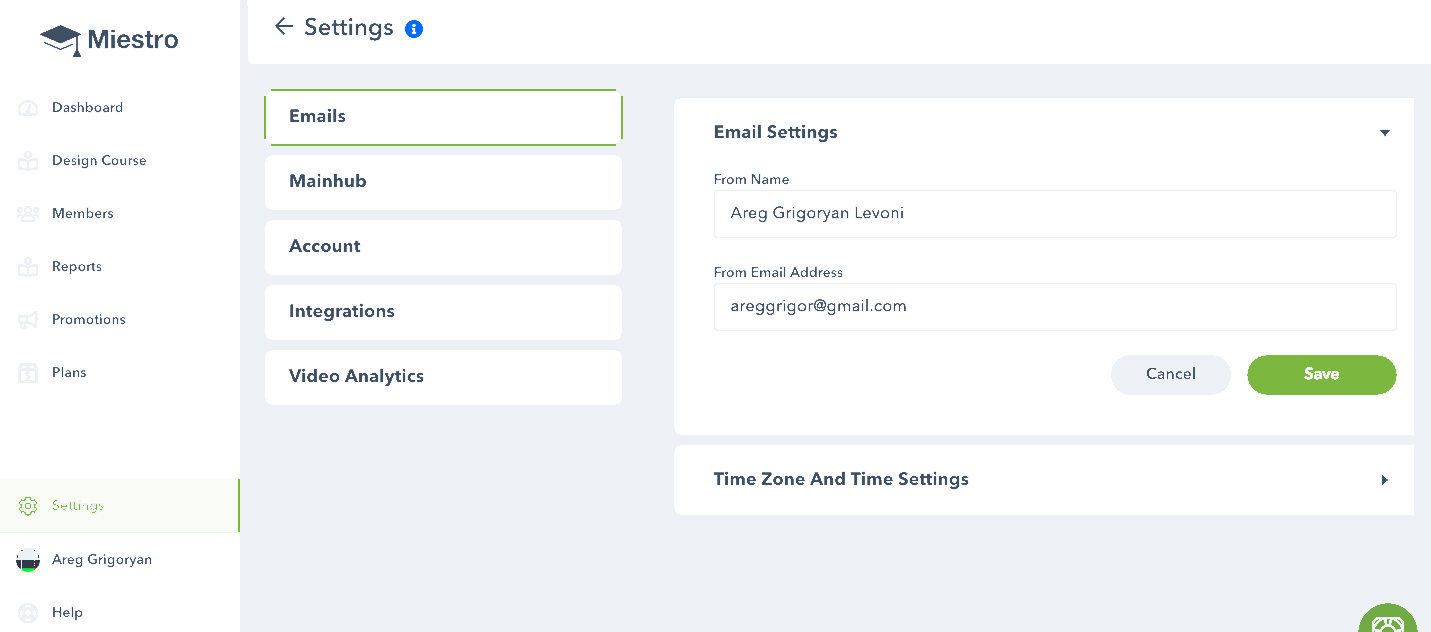 Step 3: Scroll down to the Custom Links section and click the carrot icon on the right to expand the section.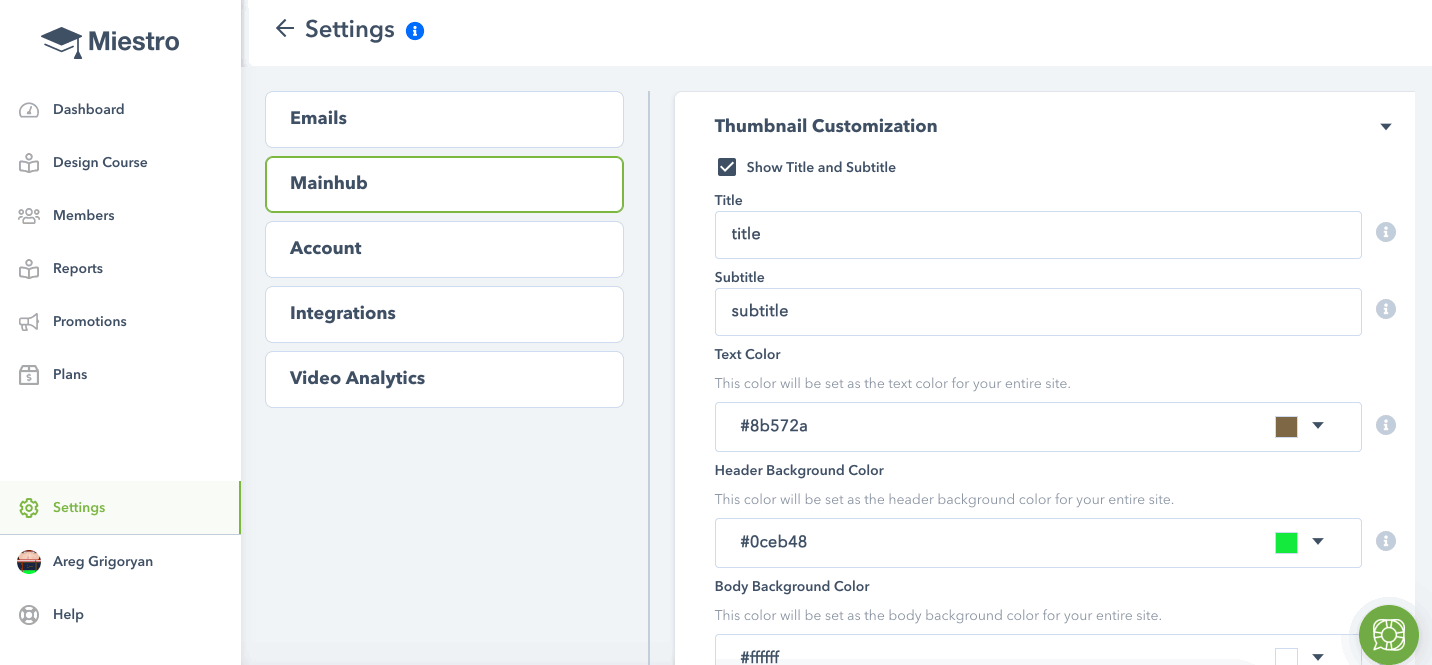 Step 4: The click Create New Link.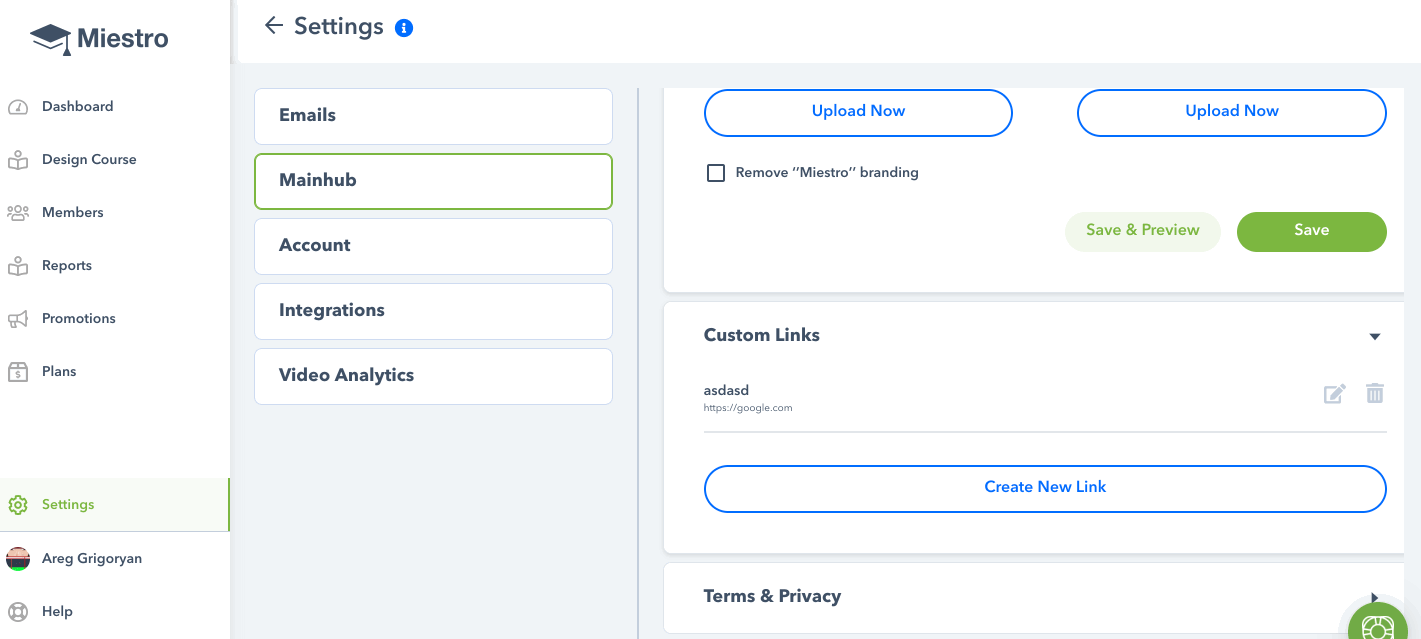 Step 5: From the pop-up box, complete the Text and URL fields.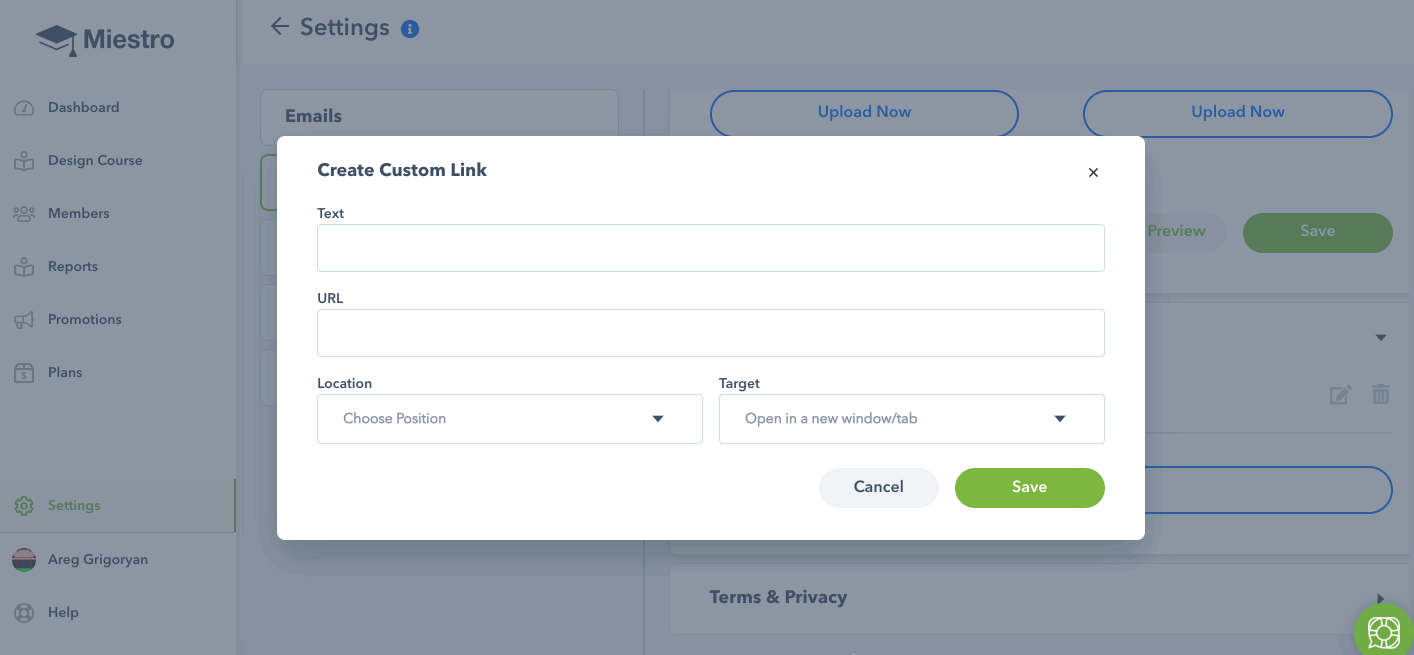 Step 6: Then indicate the location for the new custom link – the top left or the top right of the header.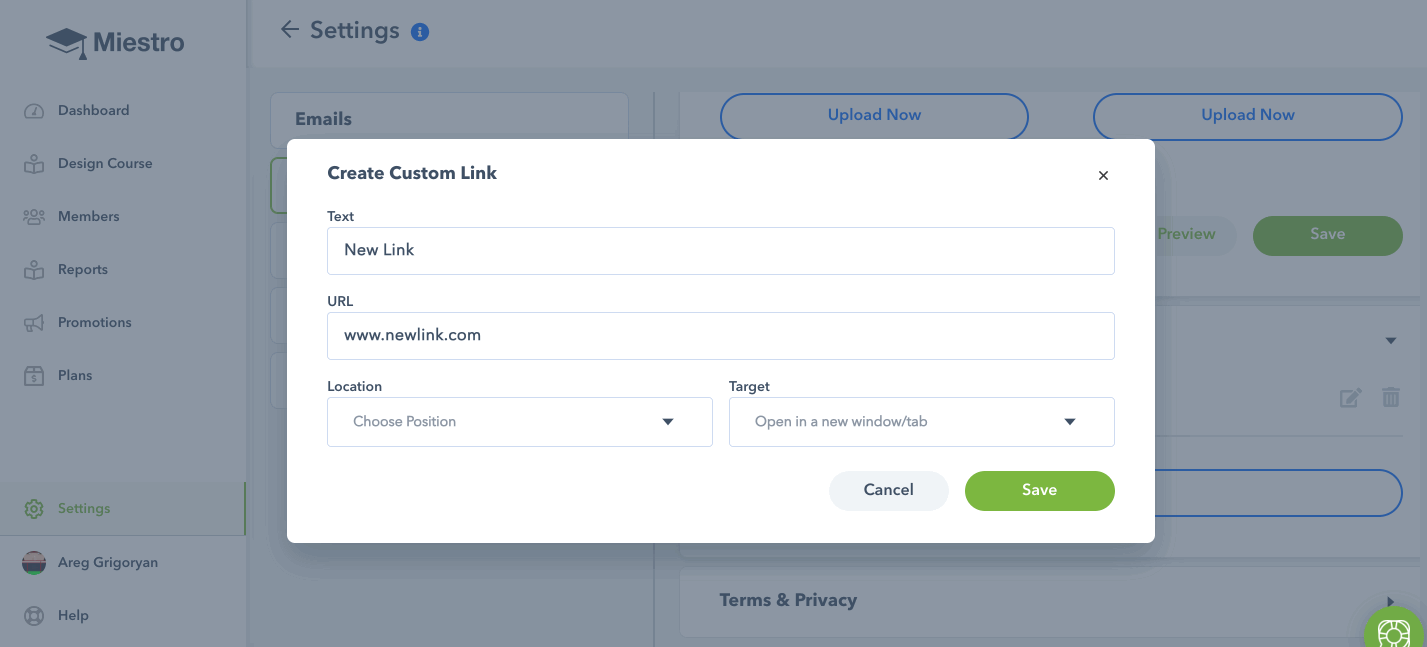 Step 7: Indicate the target for the new link – open in new window/tab or open in same window/tab.

Step 8: Once all fields are completed, click Save.

Once a link is created, it will be listed and you are able to Edit or Delete from the list below.