Integrating with Zapier
In order to integrate your chosen email service provider with Miestro, you must use the online service Zapier. You can learn more about Zapier here.
Once you have a Zapier account, follow these steps to integrate with Miestro:
Step 1: You'll need to locate your Zapier API-Key and Secret. To do this, navigate to Zapier and log into your account.
Step 2: Under "My Account," navigate to "Settings."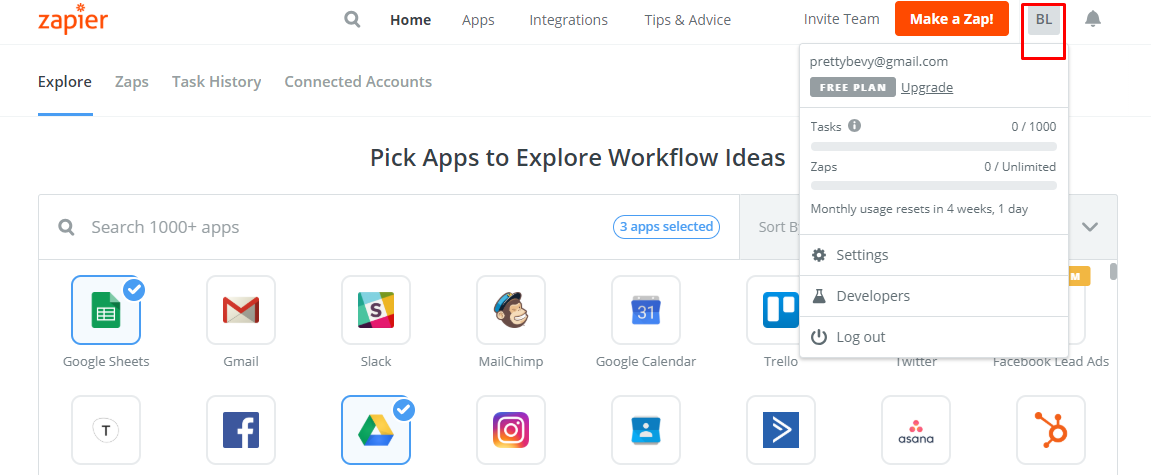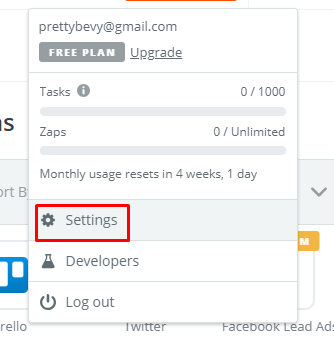 Step 3: Locate and copy the API Key and Secret.
Step 4: Navigate to Miestro, log into your account, and navigate to the settings section using the menu on the bottom left of the menu.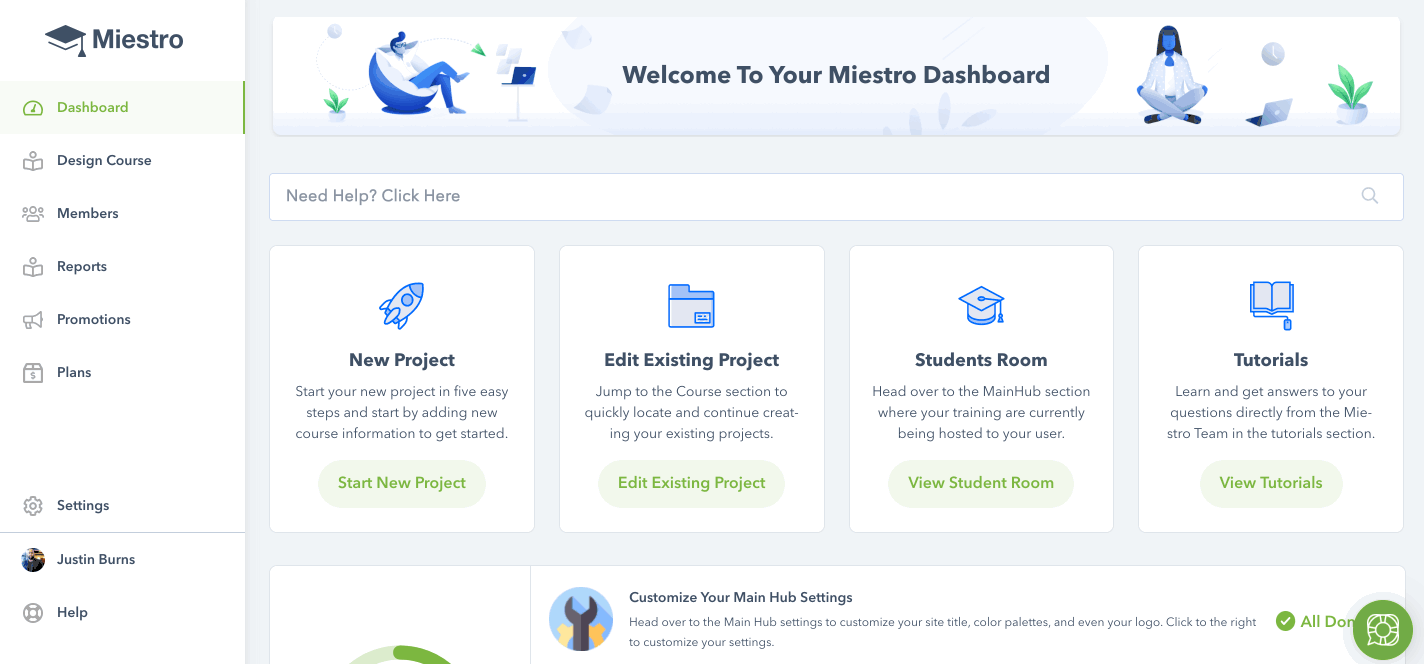 Step 5: Select the integrations section from the settings list.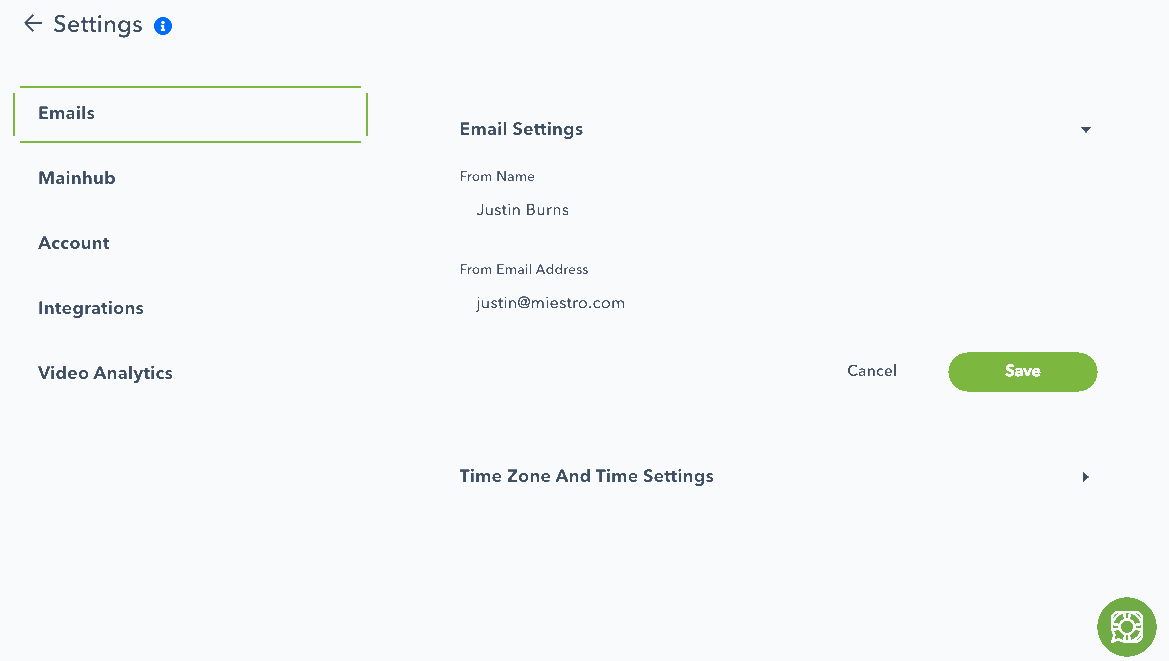 Step 6: Scroll to get to Zapier.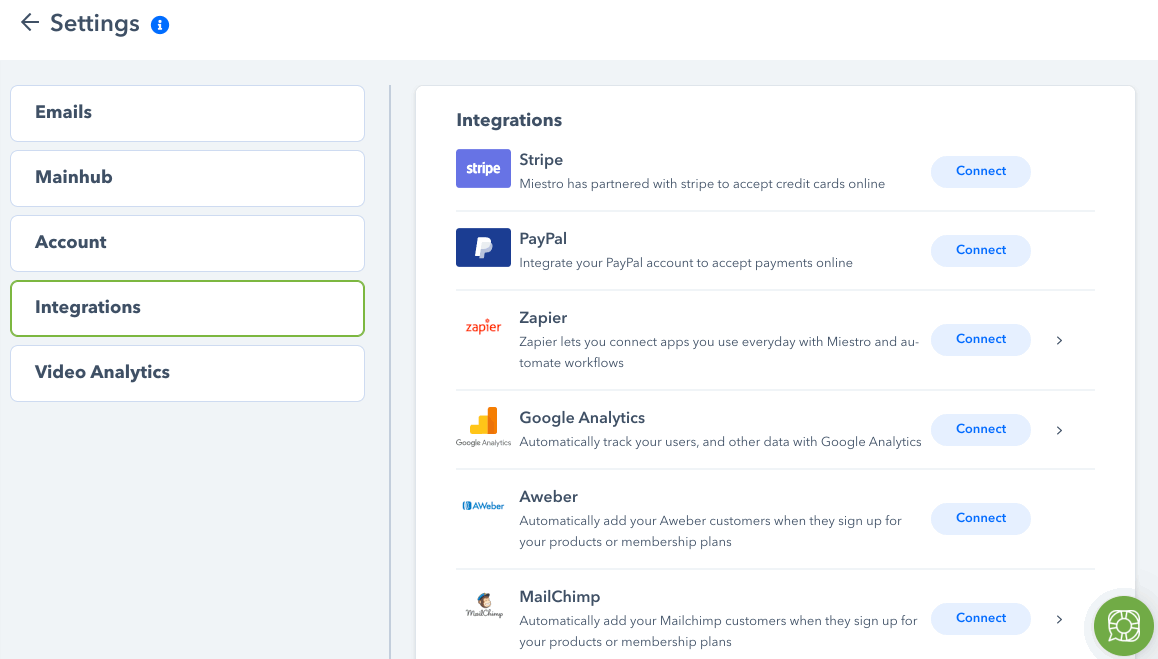 Step 7: Click "connect".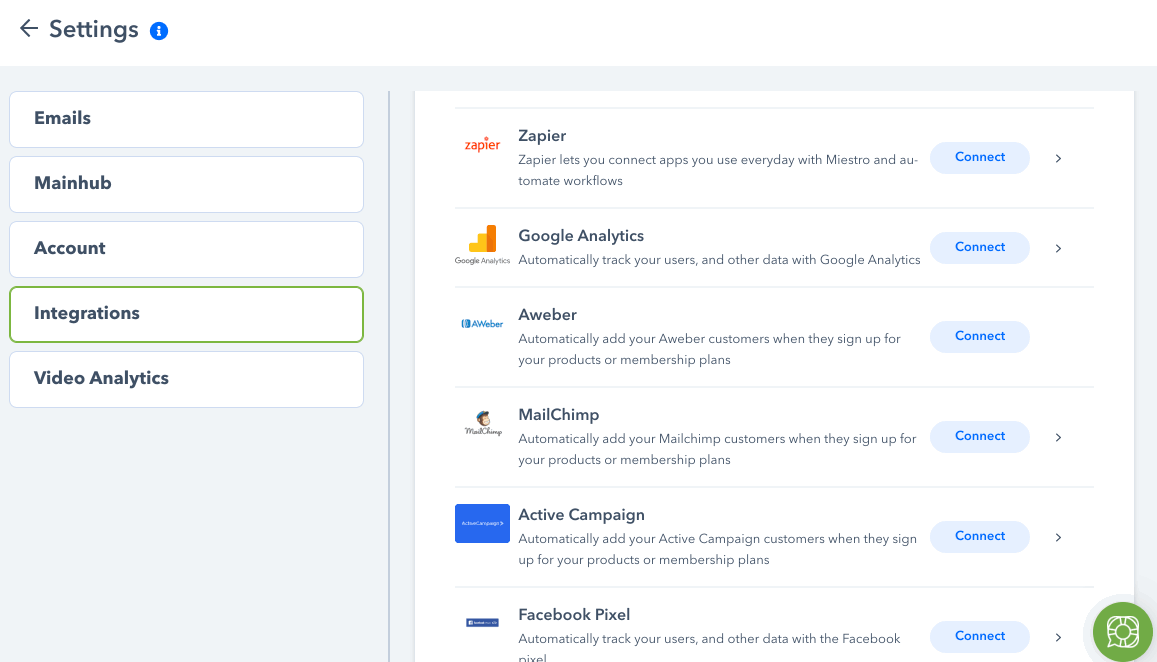 Step 8: Paste the API-Key and Secret codes into the text fields, and click the "connect" button.