Integrating with Google Analytics
This article shows how to add a Google Analytics tracking code to your Miestro course.
Note: While Google Analytics is fairly easy to implement, it has advanced functionality. In order to take advantage of all Google Analytics has to offer, look into the Google Analytics Academy.
Step 1: First, create a new Google Analytics account if you do not have one yet for your course, or use an existing account.

Step 2: Log into your Google Analytics account and find your site tracking ID. This can be found on your analytics accounts home page. The site tracking ID begins with UA-and is followed by a set of integers.

Alternatively, you can find it by clicking on "Admin" and following the next few steps.

Step 3: Select an account from the menu in the ACCOUNT column.

Step 4: Select a property from the menu in the PROPERTY column.

Step 5: Under PROPERTY, click Tracking Info > Tracking Code. The tracking ID will display at the top of the page.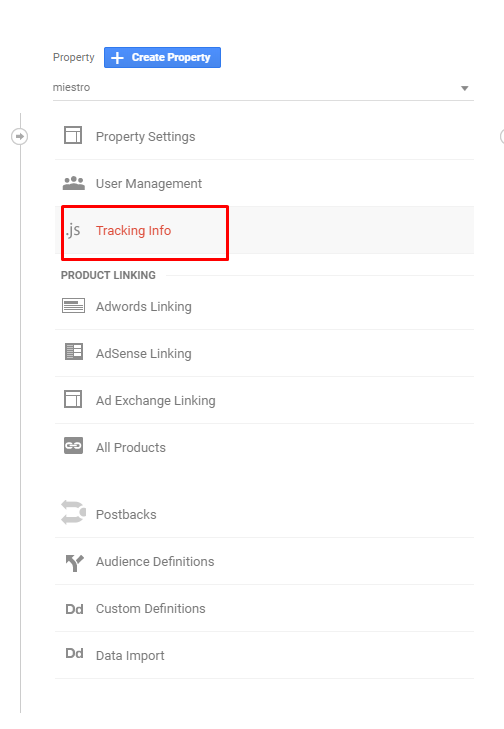 Continue with the following instructions once you have created the tracking ID:
Step 6: Copy your Tracking ID, and then log into your Miestro account.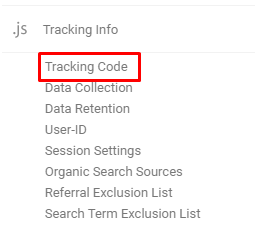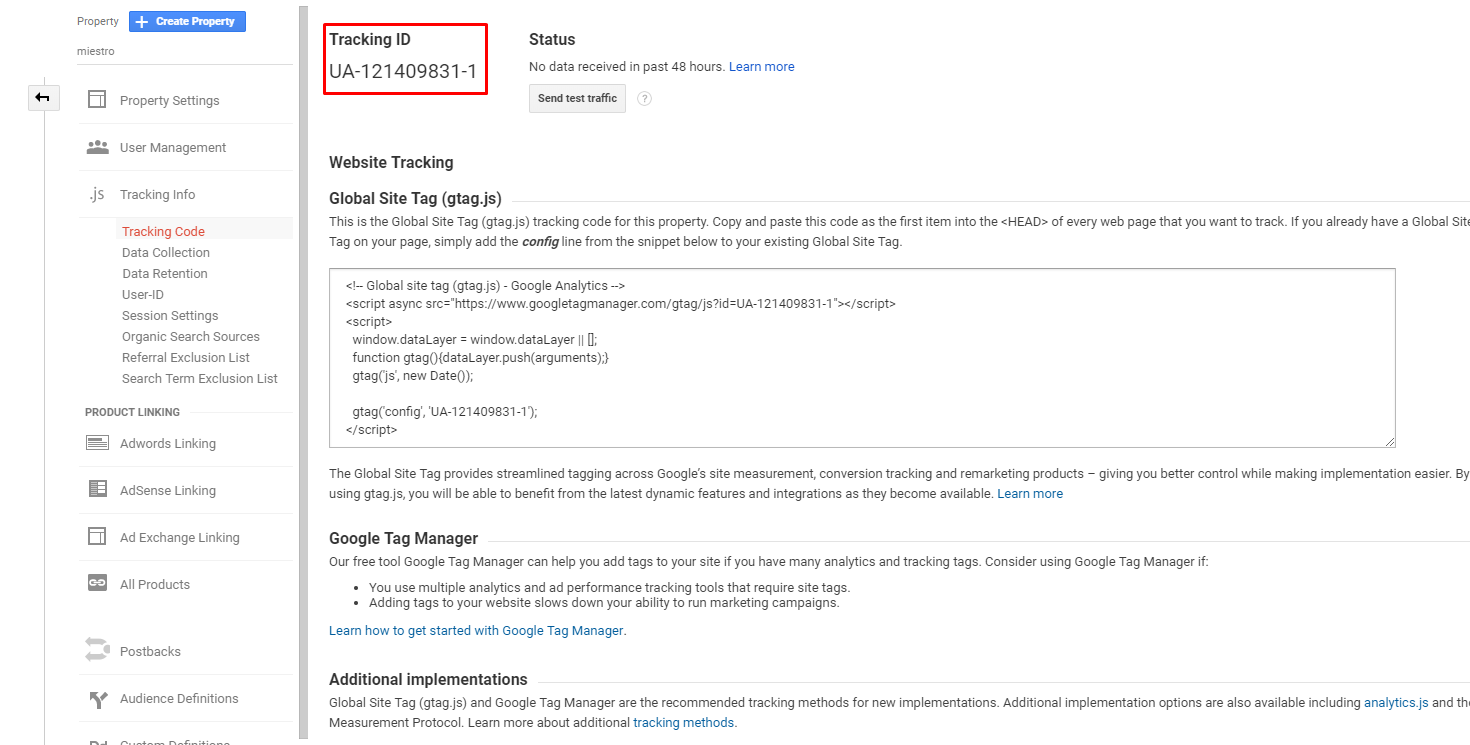 Step 7: Navigate to the settings section using the menu on the bottom left.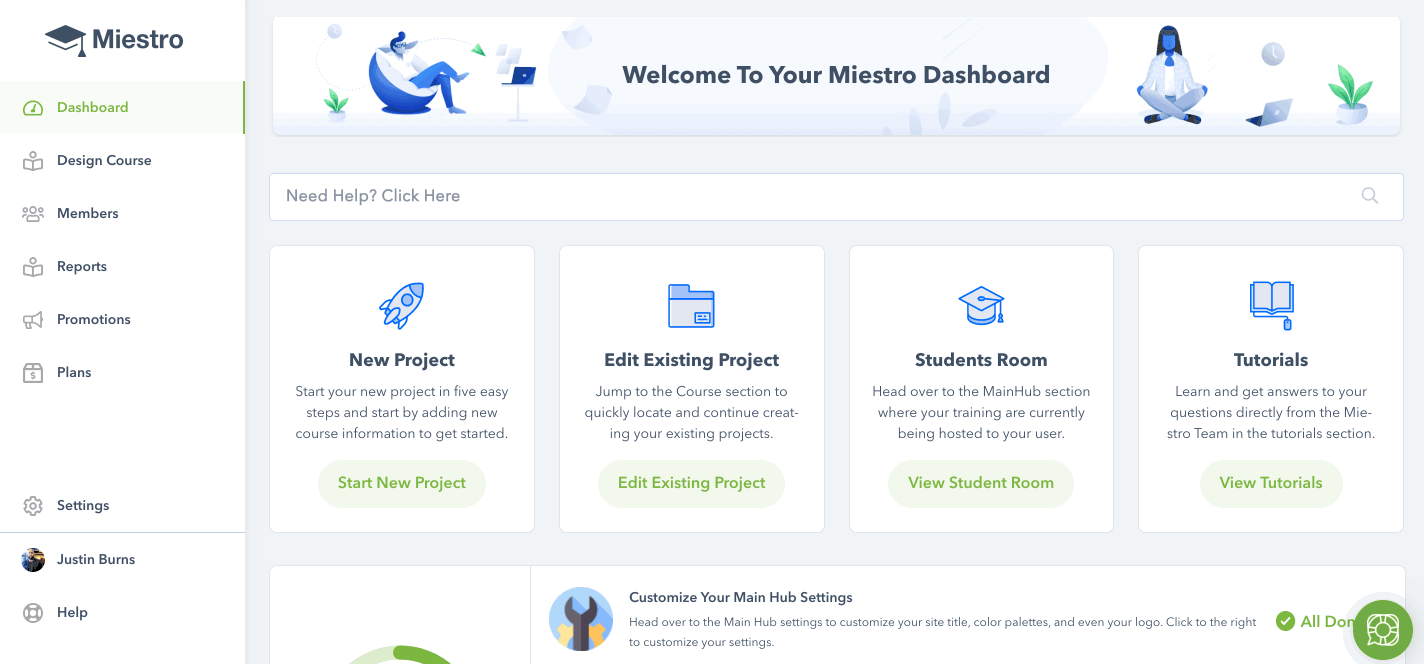 Step 8: Select the integrations section from the settings list.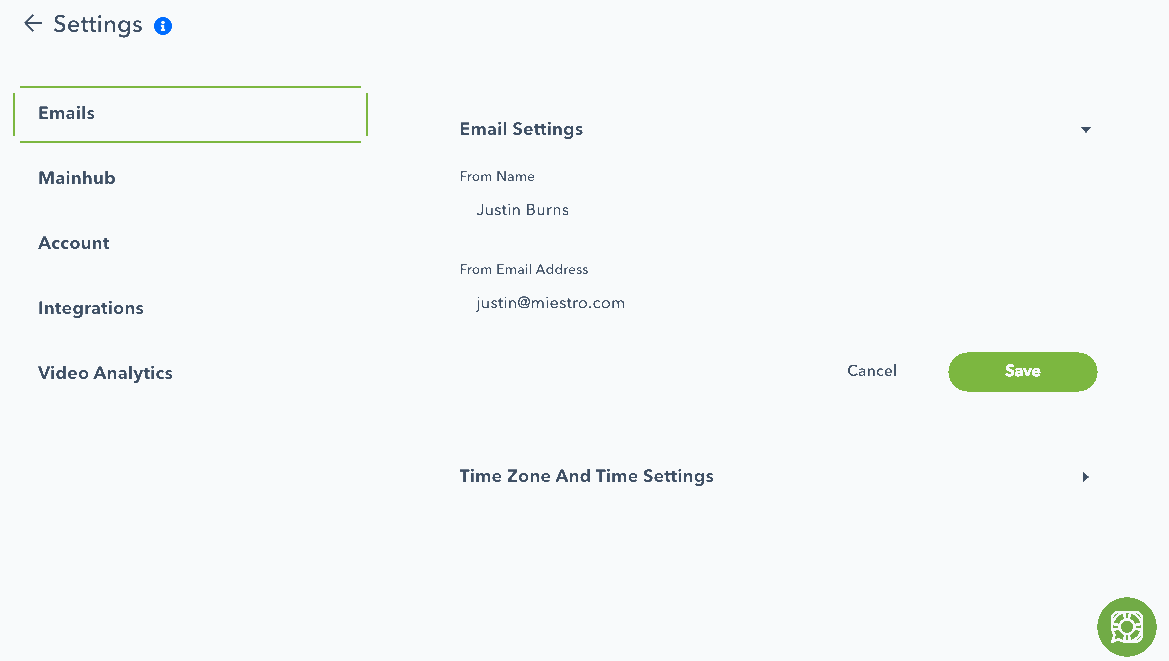 Step 9: Scroll the list to get to Google Analytics.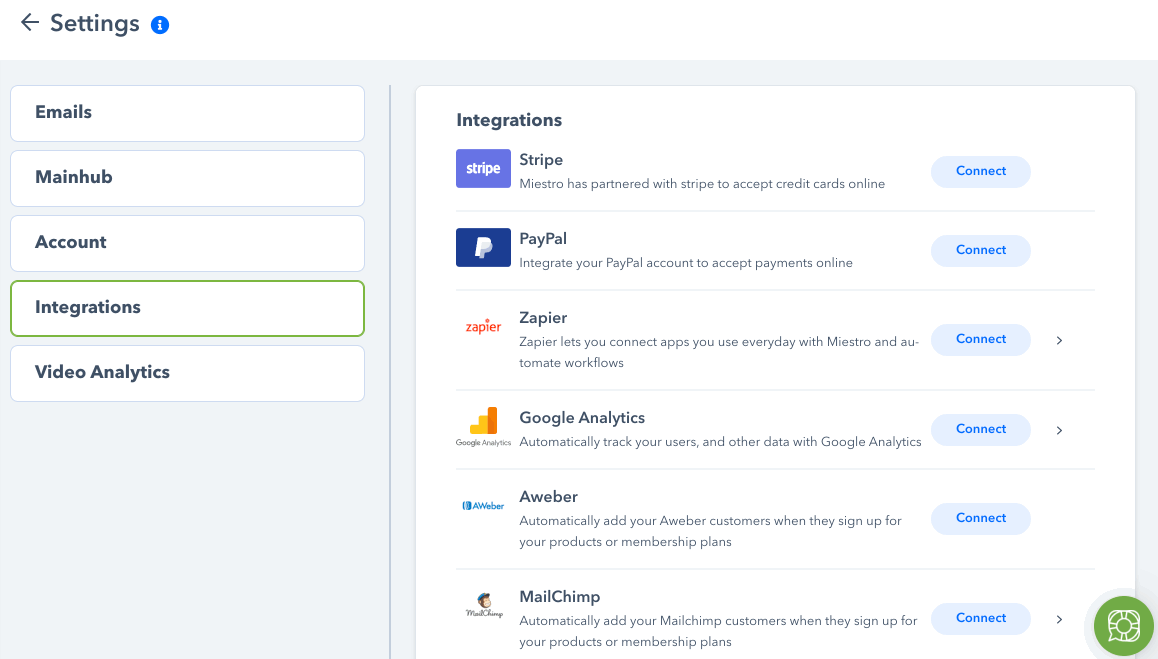 Step 10: Click "connect".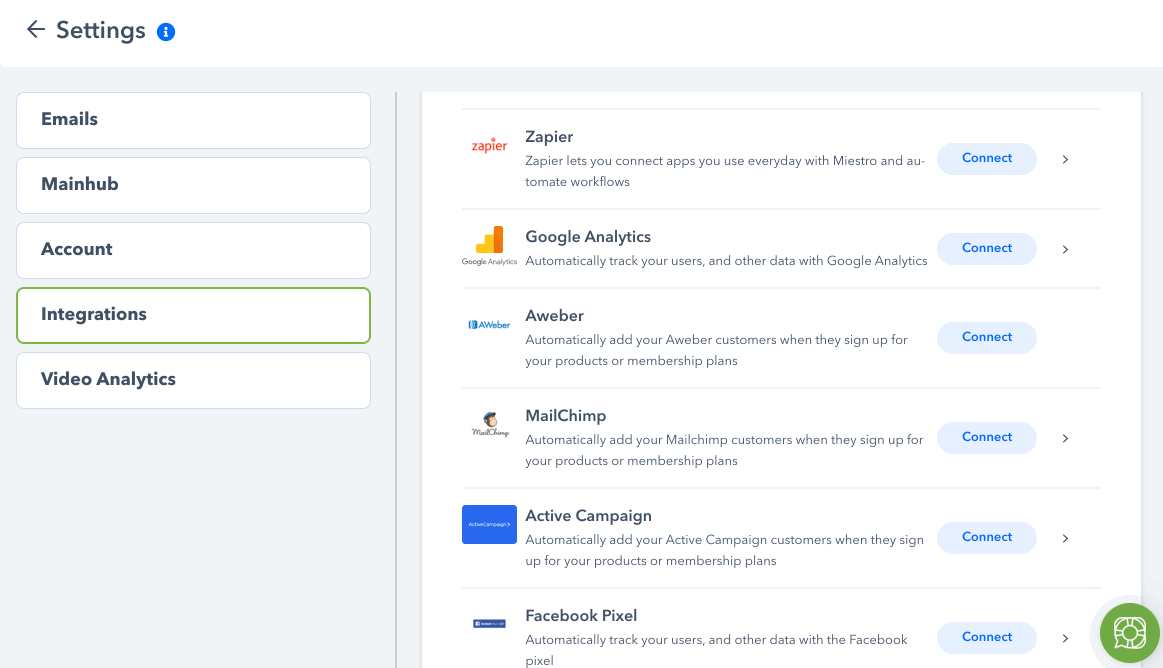 Step 11: From the Google Analytics Integration page, paste your Google Analytics ID into the text box. Click "connect".

Watch the video here: