Integrating with AWeber
Site owners are able to integrate their course with AWeber.
Step 1: Navigate to the settings section using the menu on the bottom left.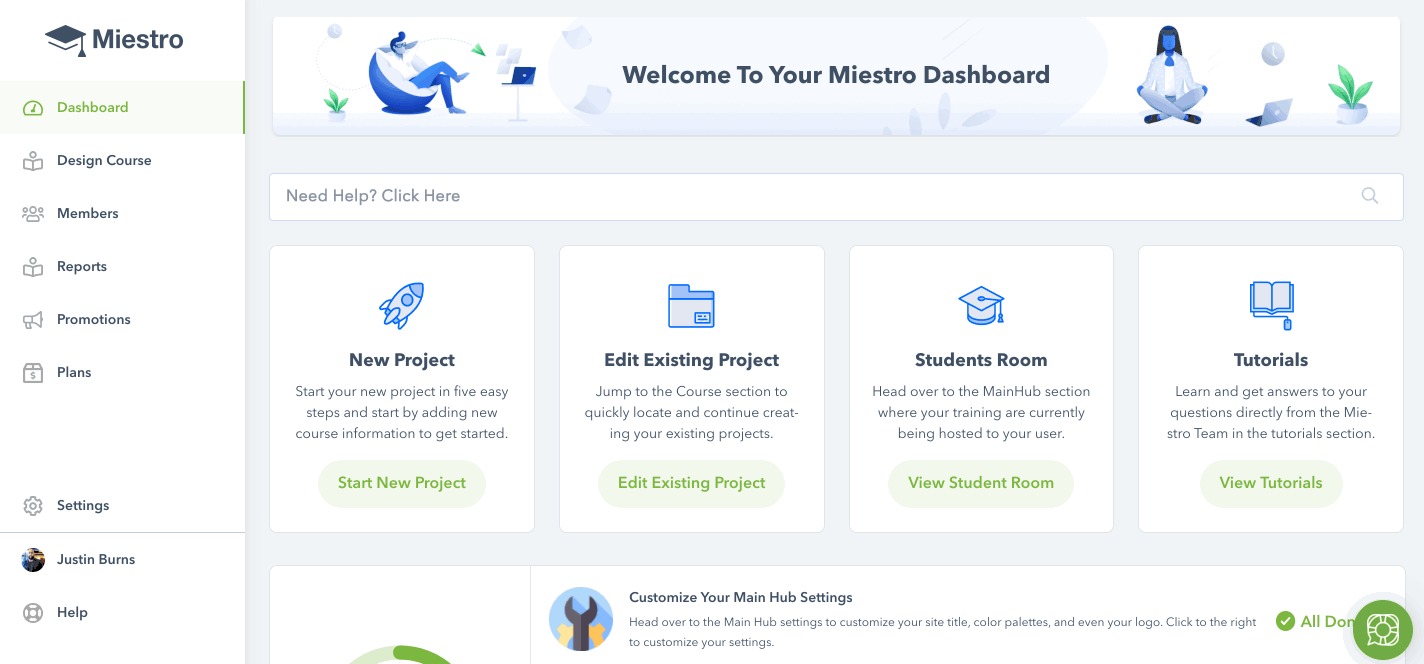 Step 2: Select the integrations section from the settings list.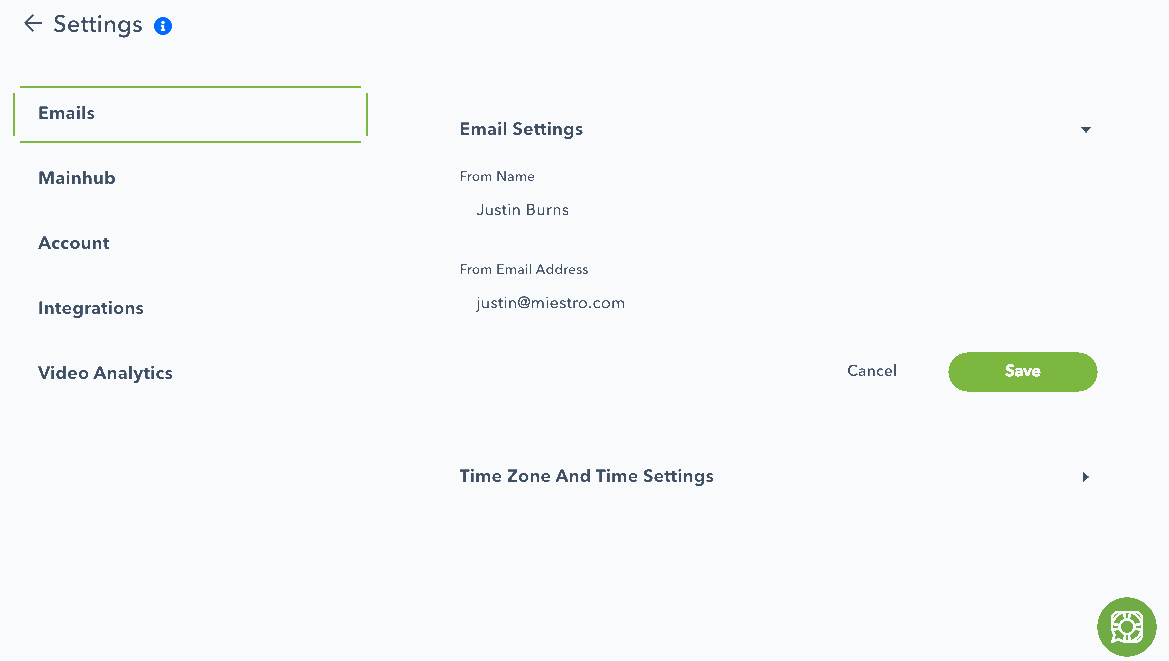 Step 3: Scroll down to the list of integrations to get to AWeber.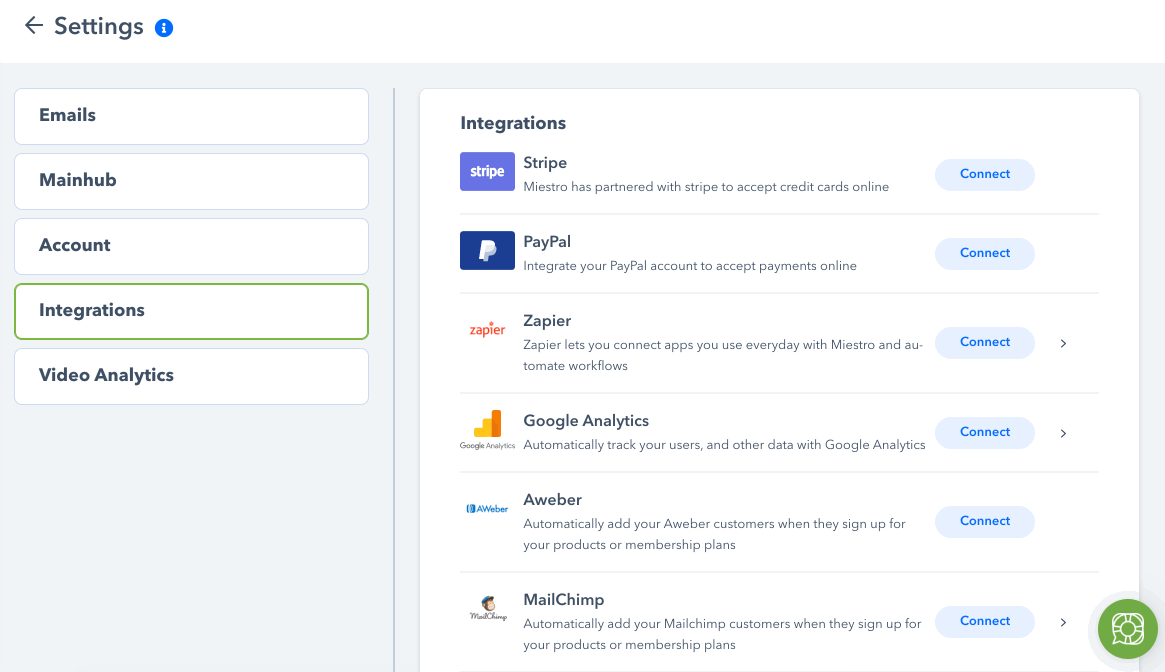 Step 4: Click "connect" which will take you to an Aweber sign in page.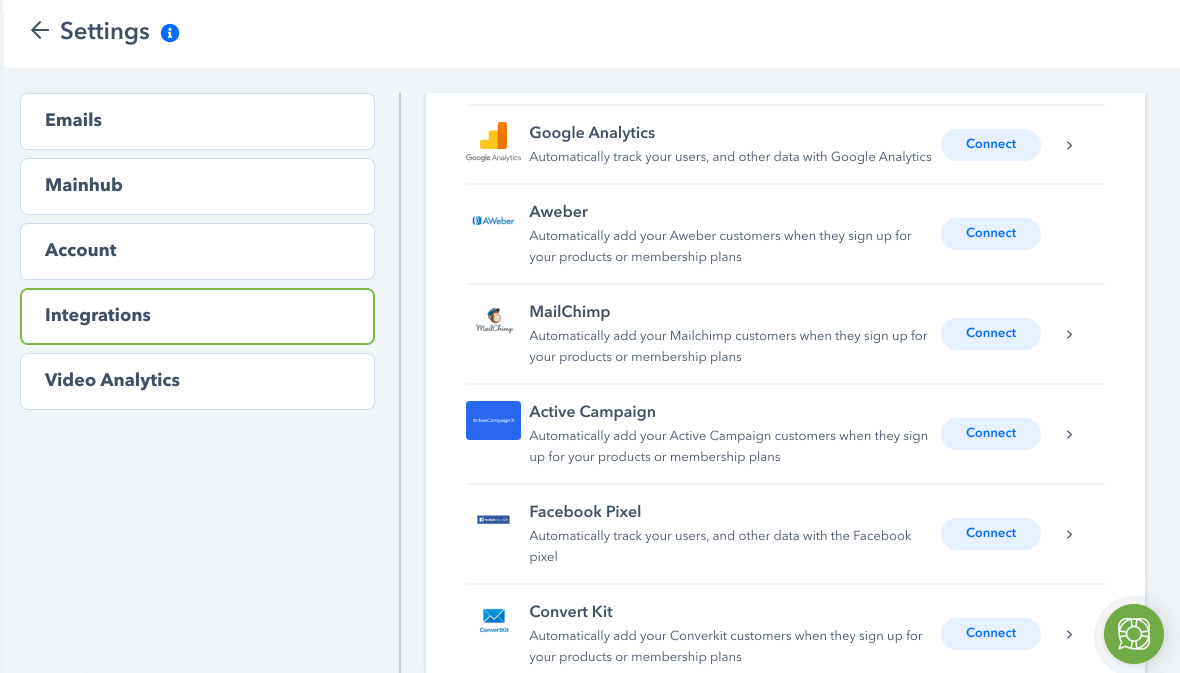 Step 5: Sign into your Aweber account in order to allow Miestro to access your Aweber account. You'll then be taken back to the Miestro Integrations page.
Step 6: To select a list where course students should be added, log into your Aweber account to create a list.
Select "Manager Lists" in the top right menu.
Select "Create a List."
Customize and complete the list details.
Copy the List ID.
Step 7: Add the List ID to a Miestro form by going into Miestro, creating a new form (or editing an existing one), and checking the box to "send contact to third party email provider." From there, select Aweber and paste the List ID.
Click Save.