Integrating with MailChimp
This article shows how to integrate the email marketing service MailChimp with your course.
MailChimp is a widely-used email marketing tool that allows you to build and manage large email lists. Although Miestro already allows you to send various emails to your students, you may still want to use MailChimp for reasons such as:
Setting up automatic emails
Making sure students who sign up for your course are added to your email list
Monitoring and tracking email performance
MailChimp has both free and paid plans. The free plan allows you to send up to 12,000 emails per month to up to 2,000 subscribers. You can learn more about how to use MailChimp by visiting their website.
Step 1: Navigate to the settings section using the menu on the bottom left.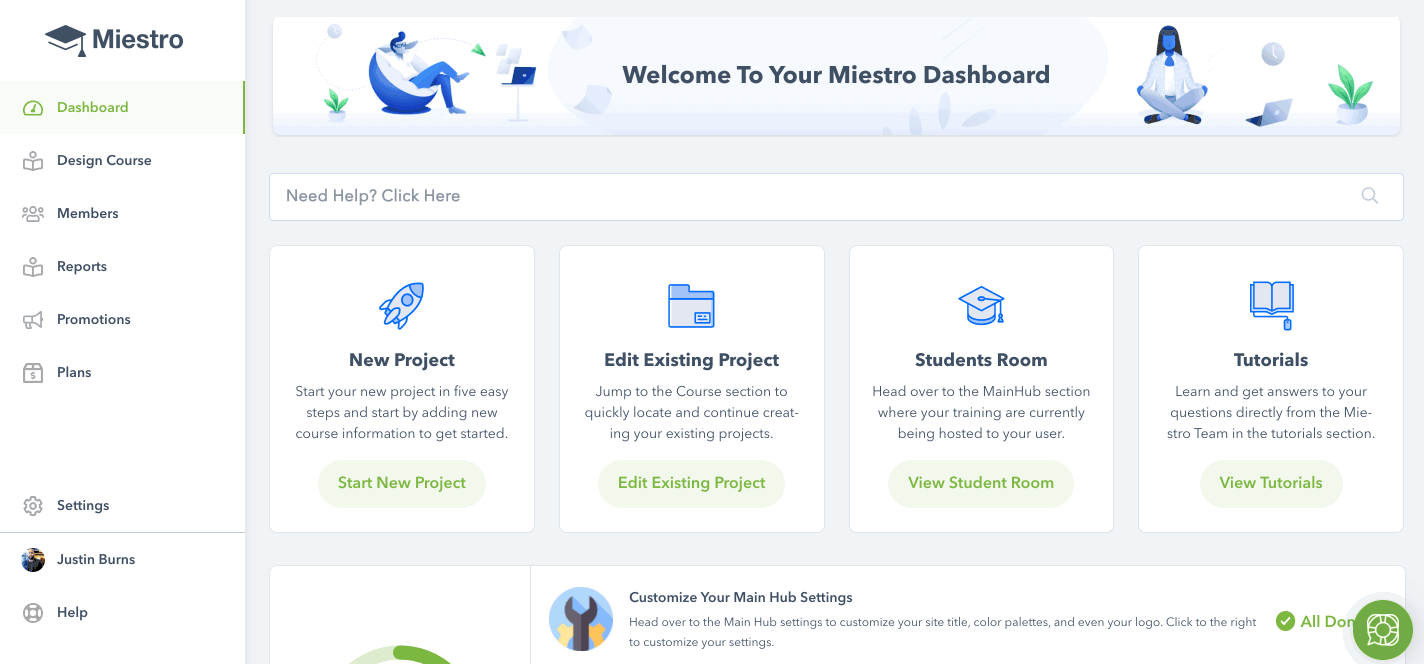 Step 2: Select the integrations section from the settings list.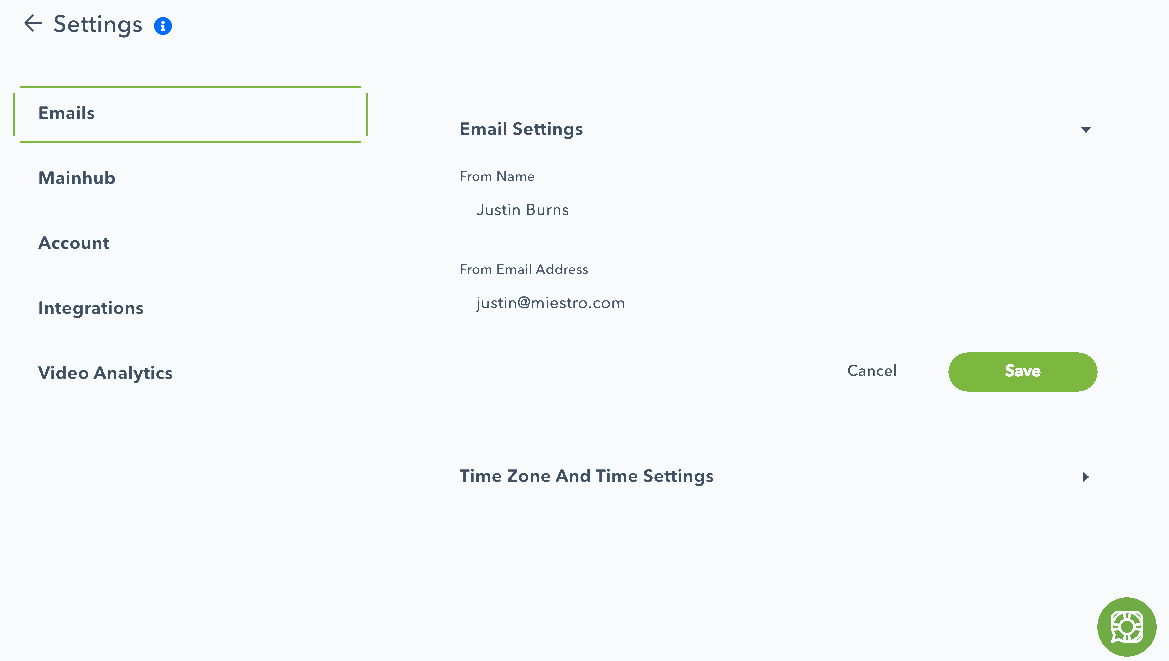 Step 3: Scroll down to the list of integrations to get to Mailchimp.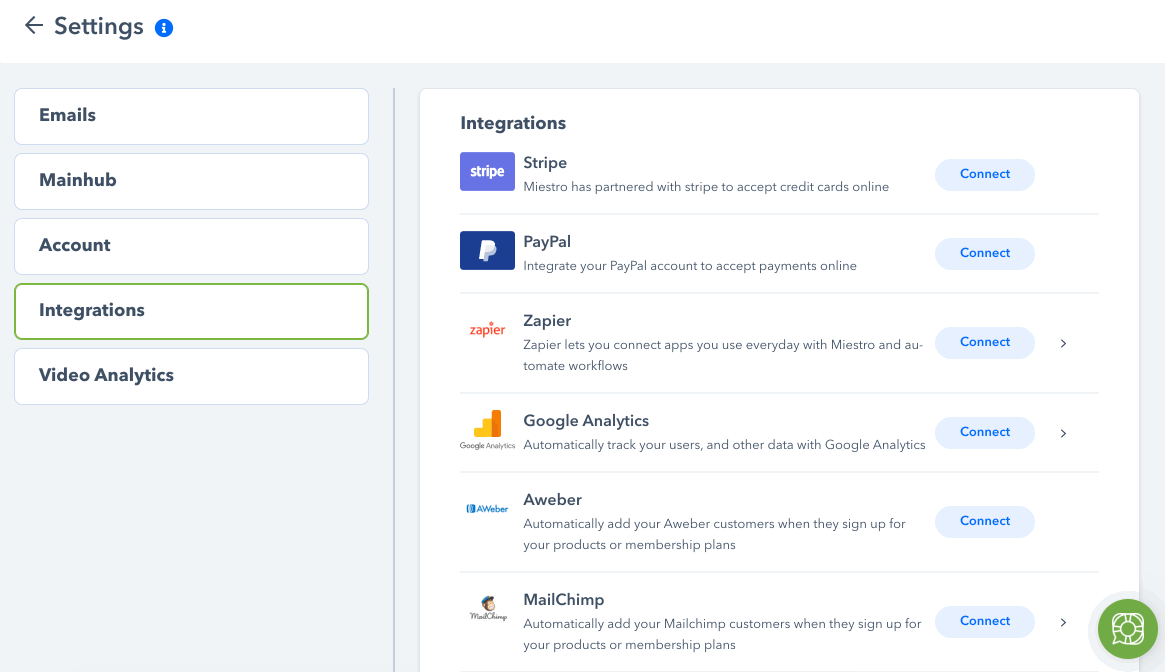 Step 4: Click "connect".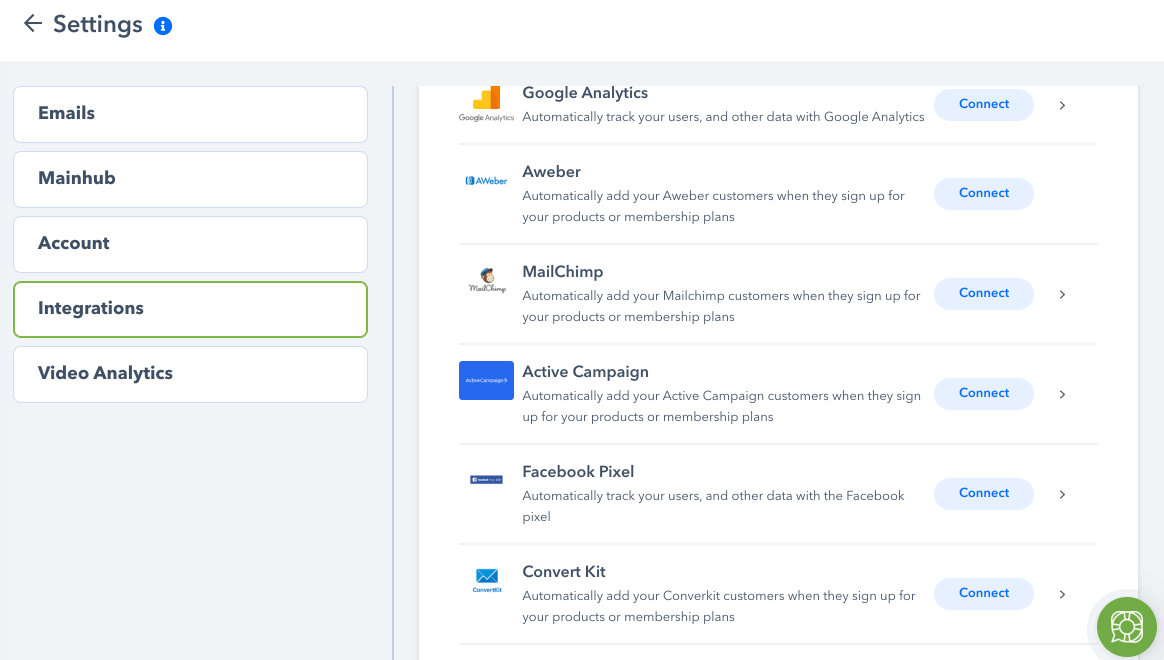 Step 5: To locate the Mailchimp API-KEY, open up a new window and log into your MailChimp. If you don't have one, create one now.
Step 6: Click the drop down arrow next to your username in the upper right corner of the MailChimp dashboard.
Step 7: Select Account from the drop down list.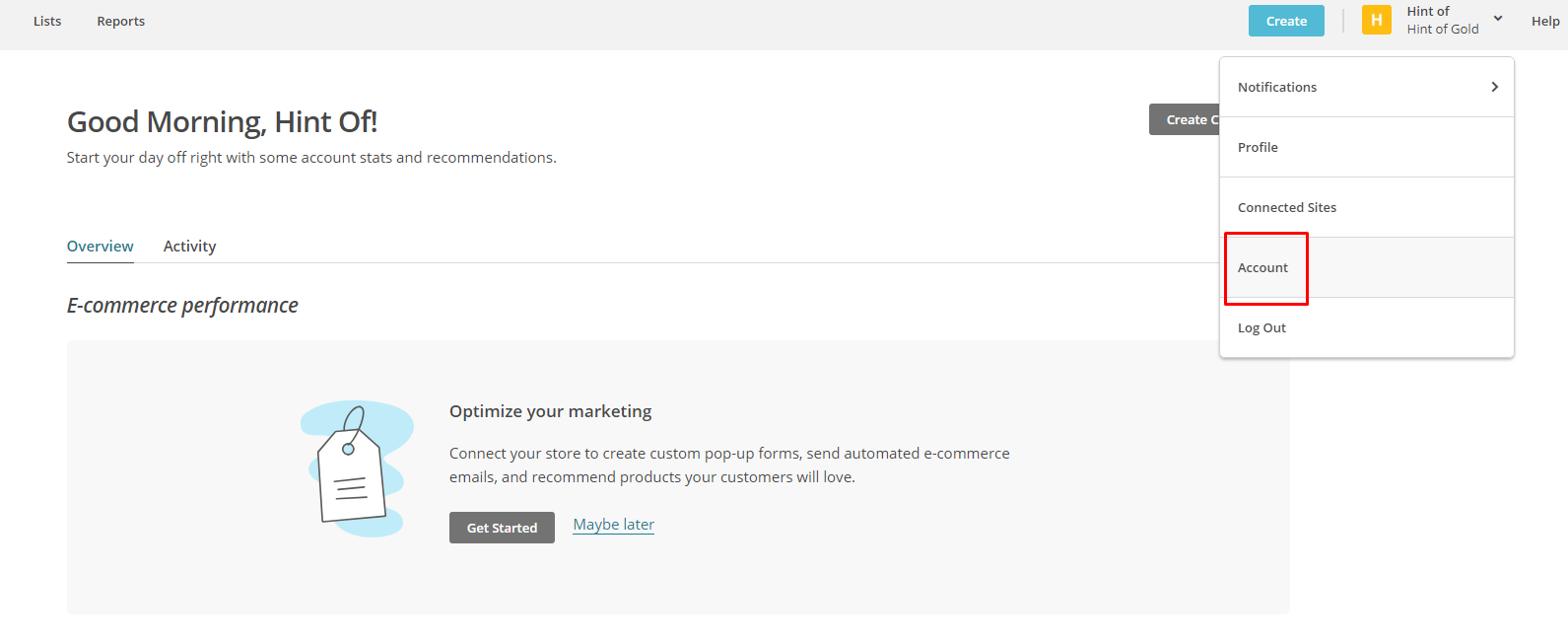 Step 8: Click "Extras."

Step 9: Choose API keys from the drop down list.

Step 10: Click the "Create a Key" button to generate an API key to use for your course.

Step 11: Scroll down and copy the API key that appears under the "Your API keys" section.

Step 12: Go back into your Miestro course window and paste the API key into the MailChimp API Key text box.
Step 13: Then click "Connect."