Adding Facebook Tracking Pixel
This article will teach you how to add a Facebook Tracking Pixel to your Miestro course.
Tracking pixels can be very useful in helping to collect data and market to your audience. A tracking pixel is a small amount of text that acts as a "code" or "script" that communicates back to the platform you want to track traffic through or run online ads on (Facebook, Twitter, LinkedIn, etc.).
Step 1: Navigate to the settings section using the menu on the bottom left.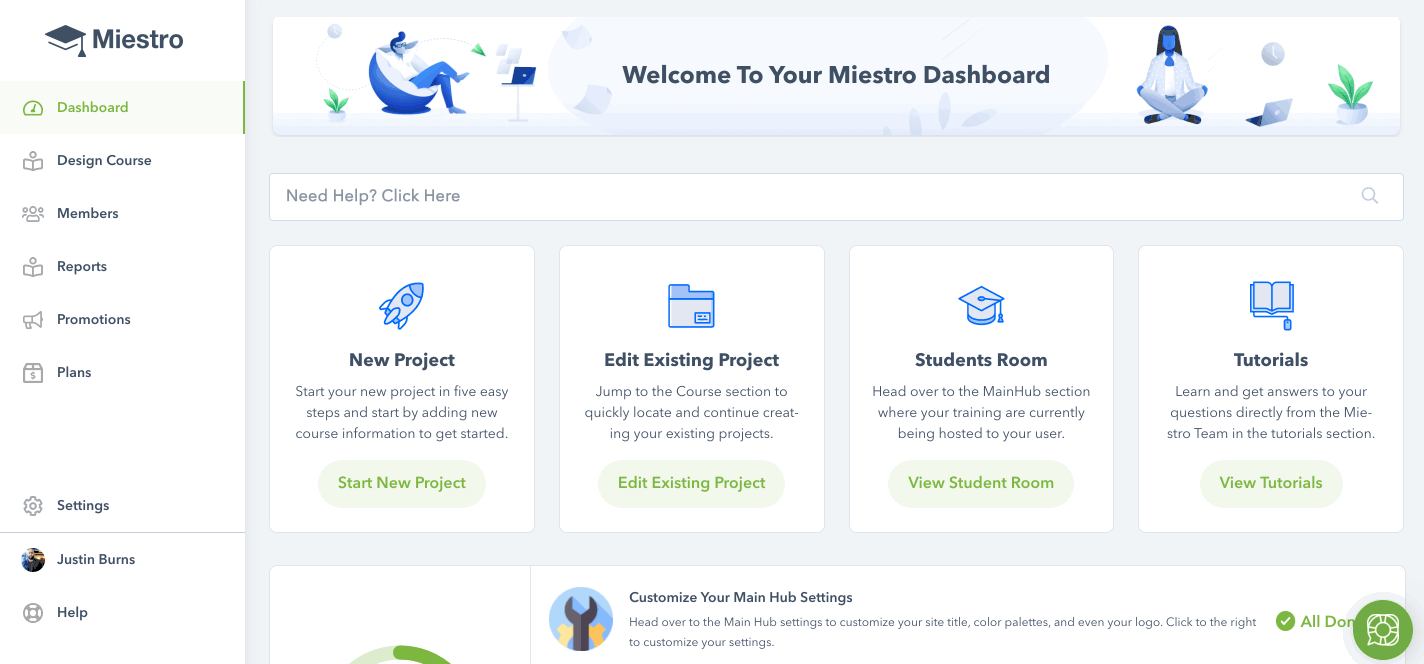 Step 2: Select the integrations section from the settings list.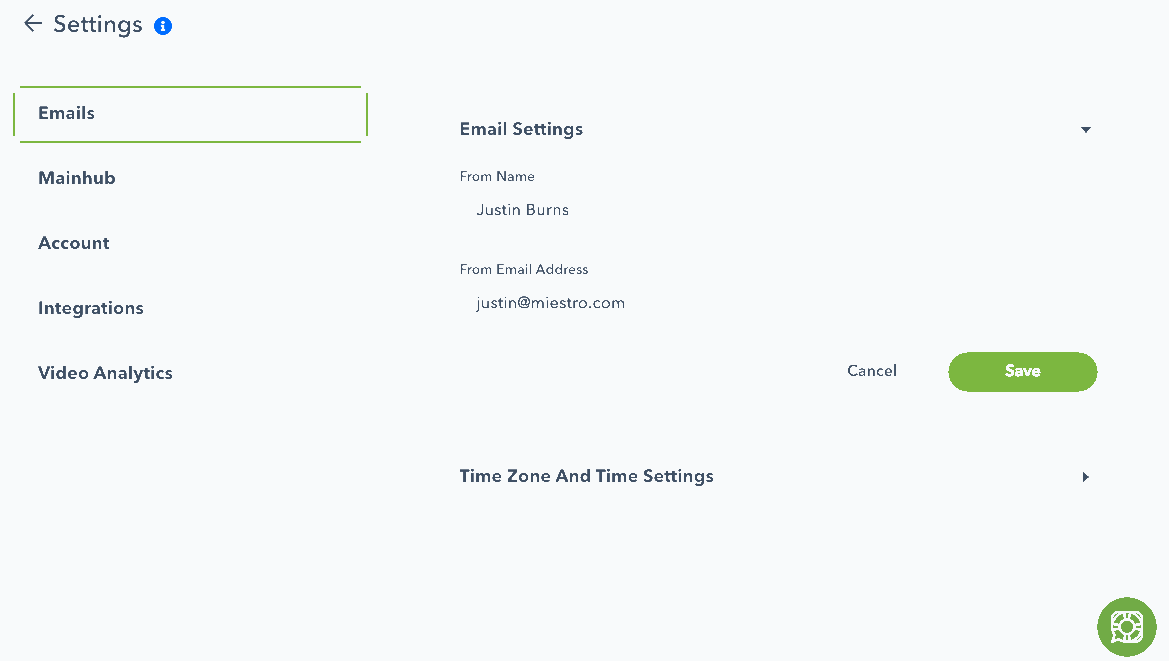 Step 3: Scroll down to the list of integrations to get to facebook pixels.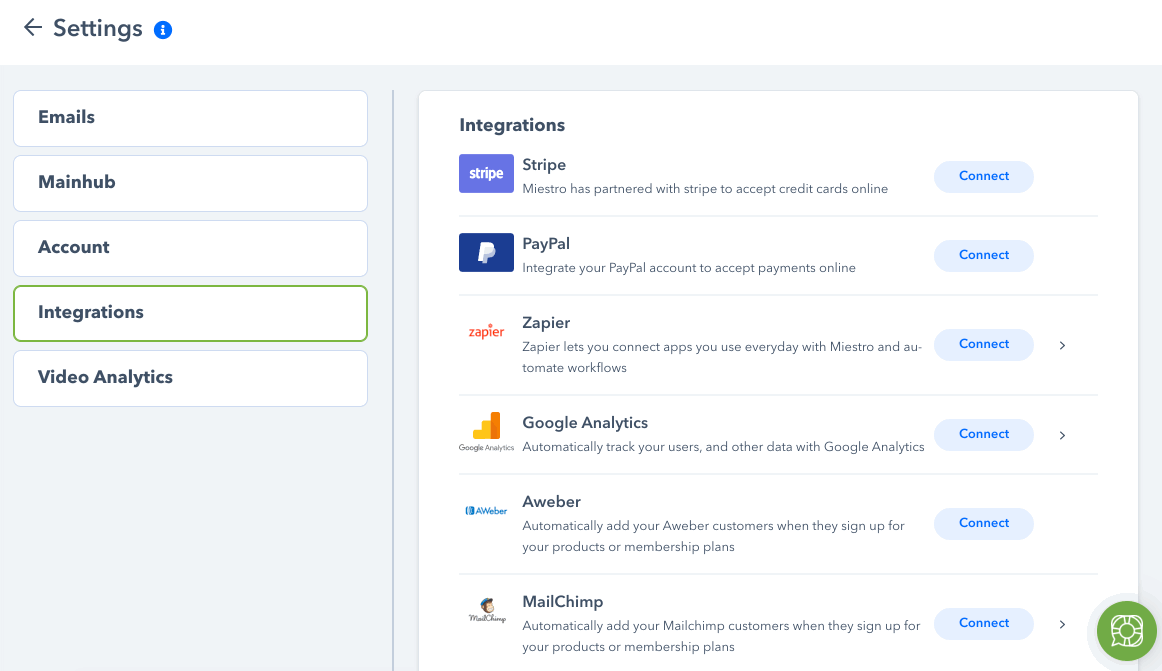 Step 4: Click "connect".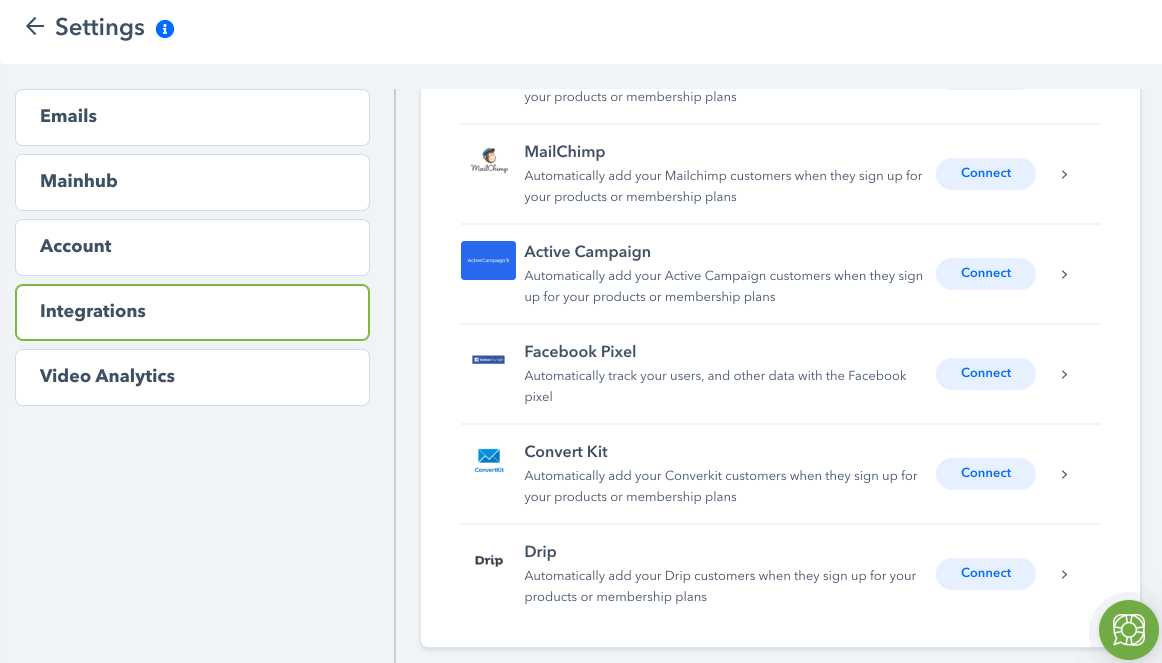 Step 5: Locate the Facebook Pixel code on the Facebook website by logging into your Facebook account.
Step 6: Under Ads Manager, select Actions > View Pixel Code.
Step 7: Highlight and copy the code.
Step 8: Navigate back to your Miestro account.
Step 9: Paste the code into the text box on the Miestro site and click "connect" to complete the integration.