Integrating with Drip
Site owners are able to integrate their Miestro course with Drip.
Step 1: Navigate to the settings section using the menu on the bottom left.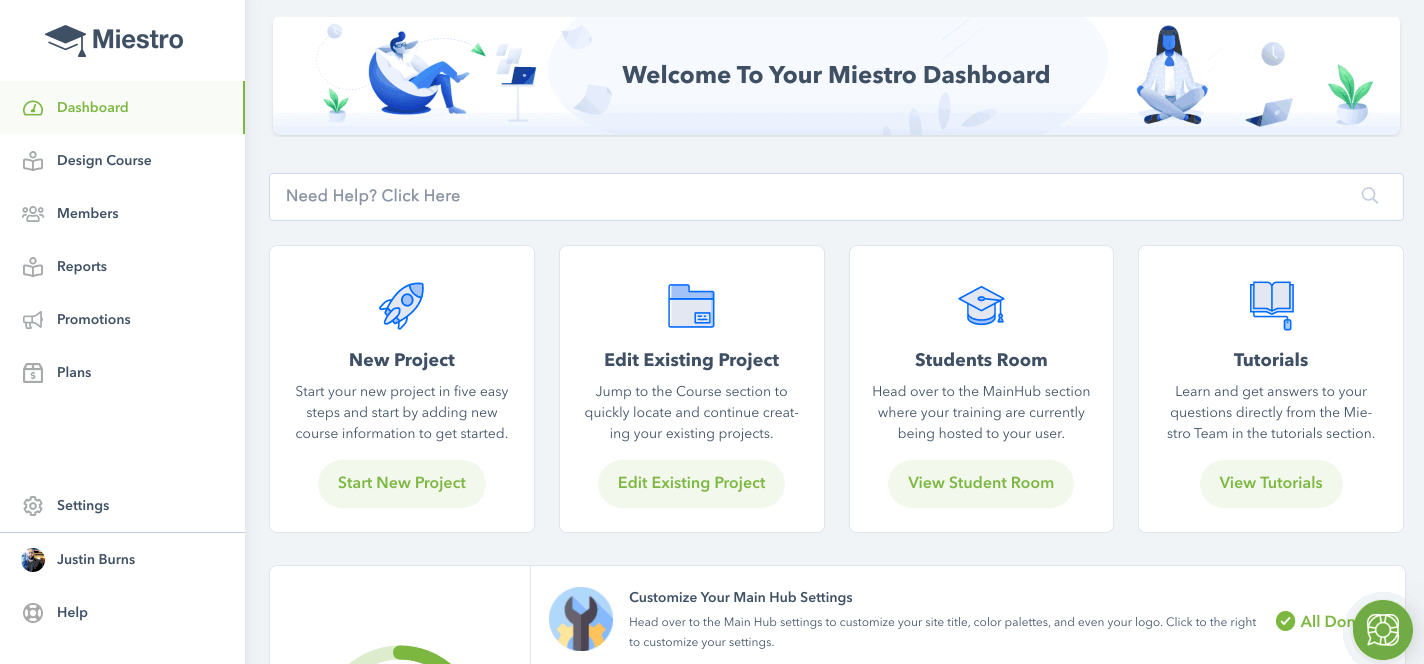 Step 2: Select the integrations section from the settings list.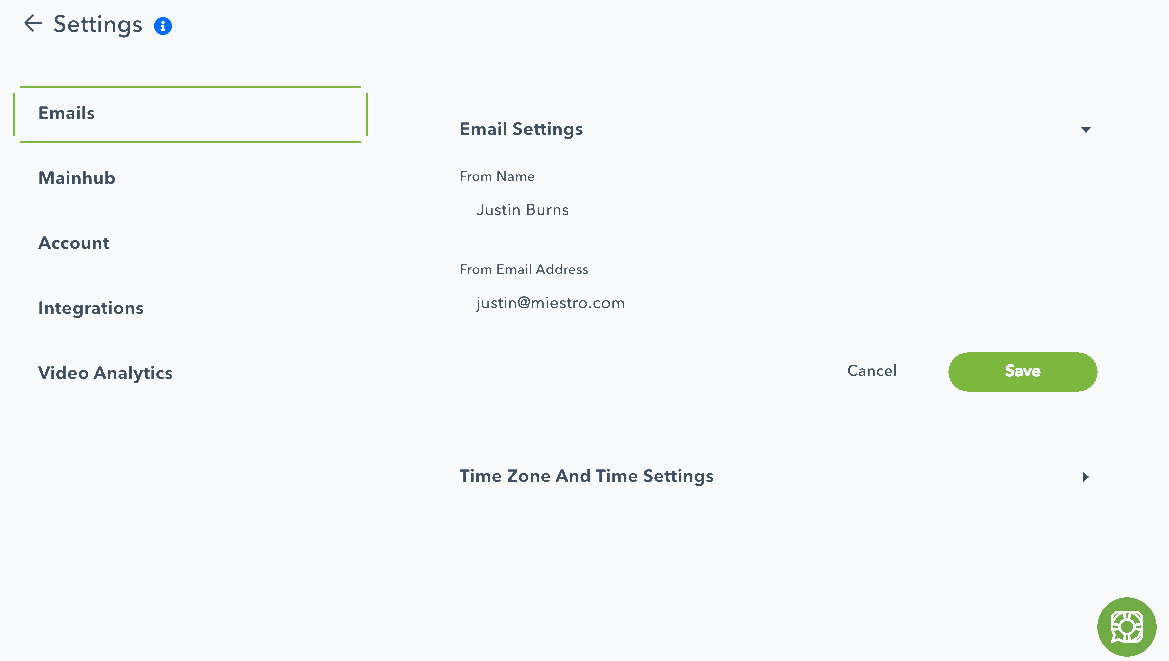 Step 3: Scroll down to the bottom of the list of integrations to get to drip.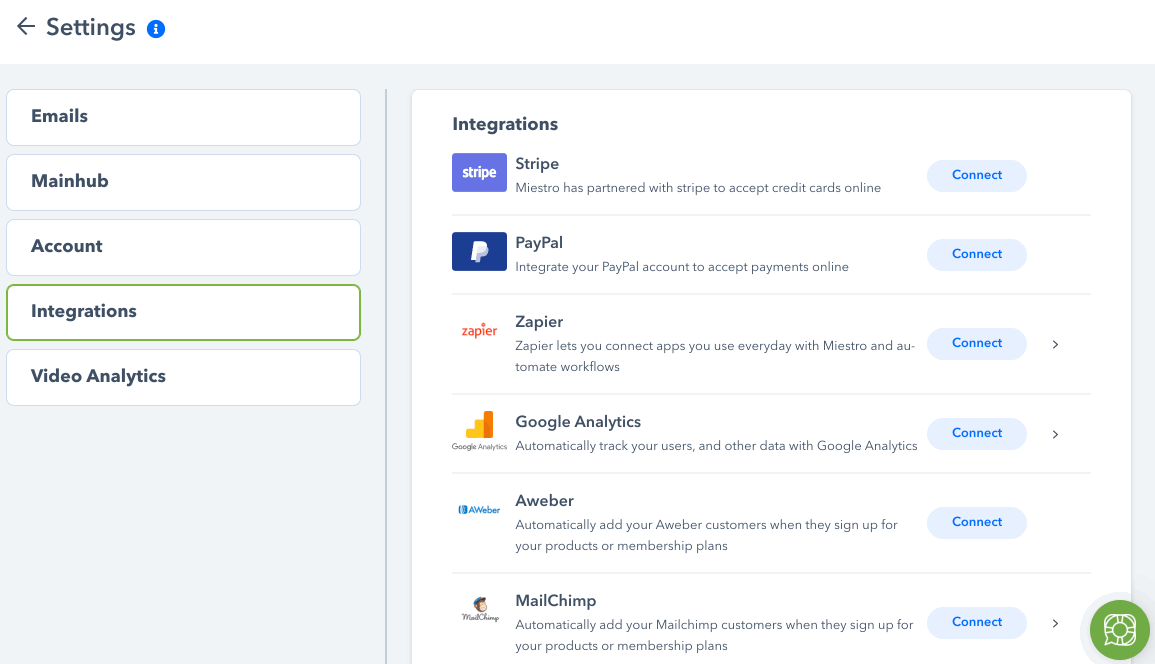 Step 4: Click "connect".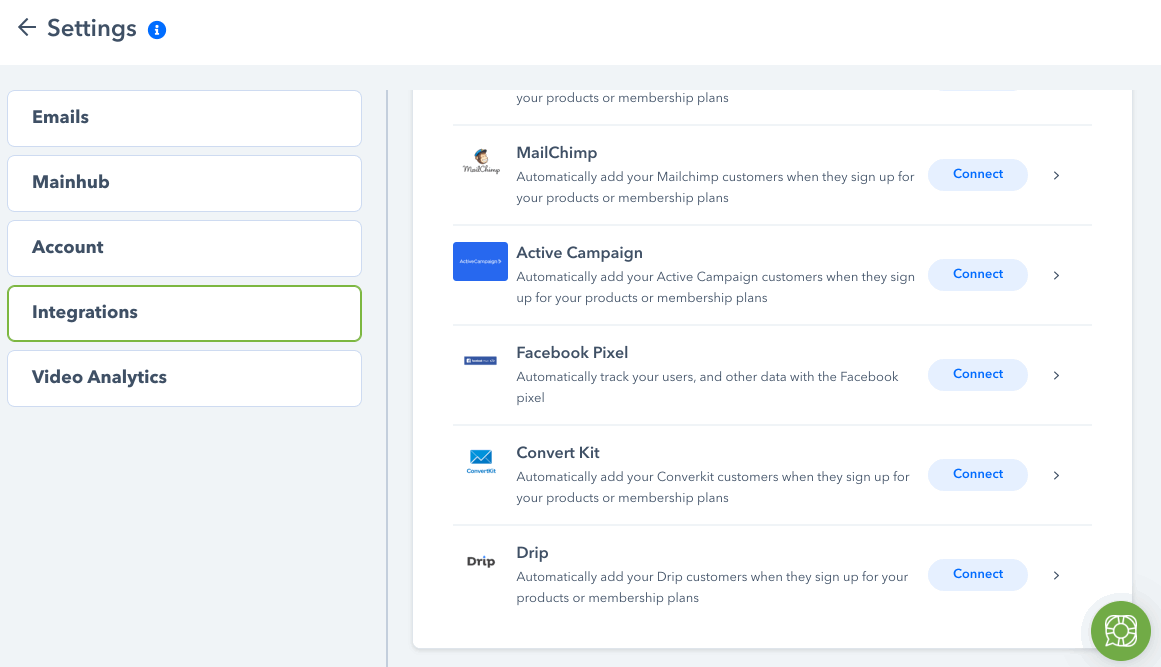 Step 5: Locate the Drip API-Key and Drip account ID on the Drip website by logging into your Drip account from a new browser tab. If you do not have a Drip account, create one now.
Step 6: On the Drip site, go to Settings > Account > General Info.
Step 7: Scroll to the bottom of the page to locate your Account ID.
Step 8: Highlight and copy your Account ID; navigate to the Miestro site open on the other tab.
Step 9: Paste the Account ID into the text box.
Step 10: Navigate back to the Drip site on the other open tab.
Step 11: Go to Settings > User Settings.
Step 12: Scroll through the user settings until you find the API Token towards the bottom of the page.
Step 13: Highlight and copy your API Token.
Step 14: Click back into the Miestro site tab – you should already be on the Drip Integration page.
Step 15: Paste the API Token into the text box.
Step 16: Once the API-Key and Account ID has been entered, Click "Connect" to complete the integration.