Customizing Badges For Gamification
To customize a previously entered badge, complete the following steps:
Step 1: Navigate to the Promotions section from the menu on the left.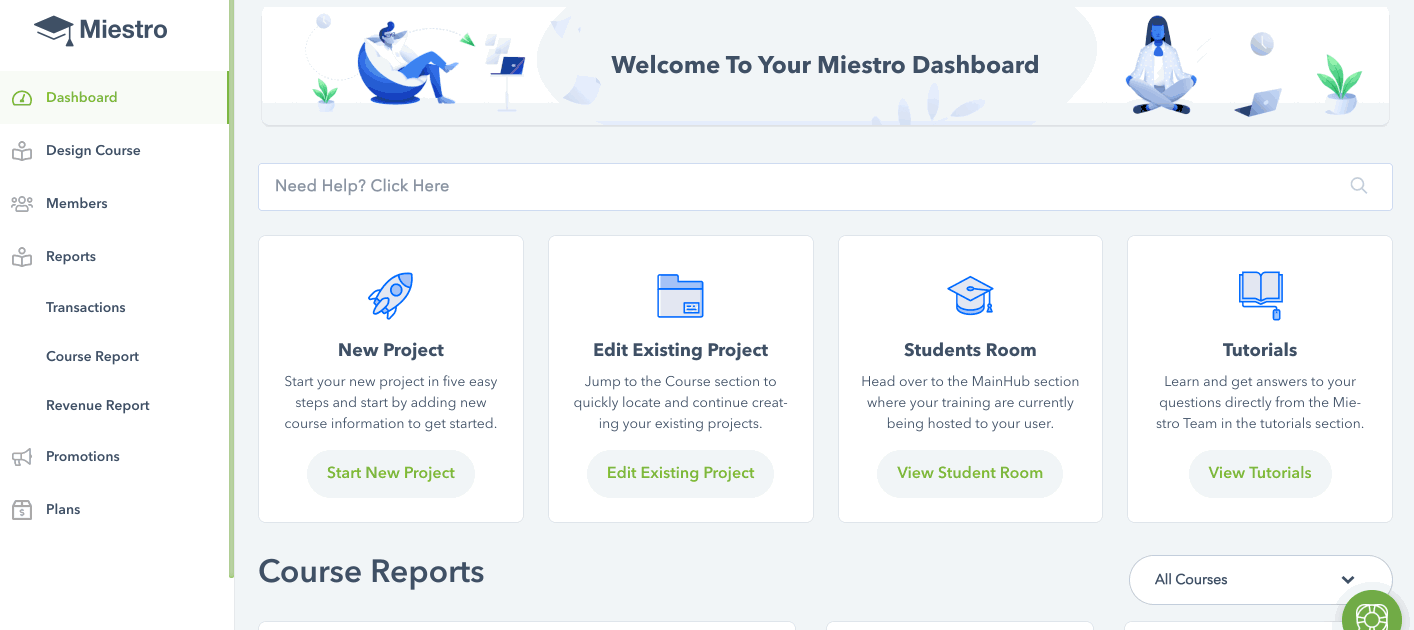 Step 2: From the Gamification page, click on the badge that you wish to edit from the list on the left.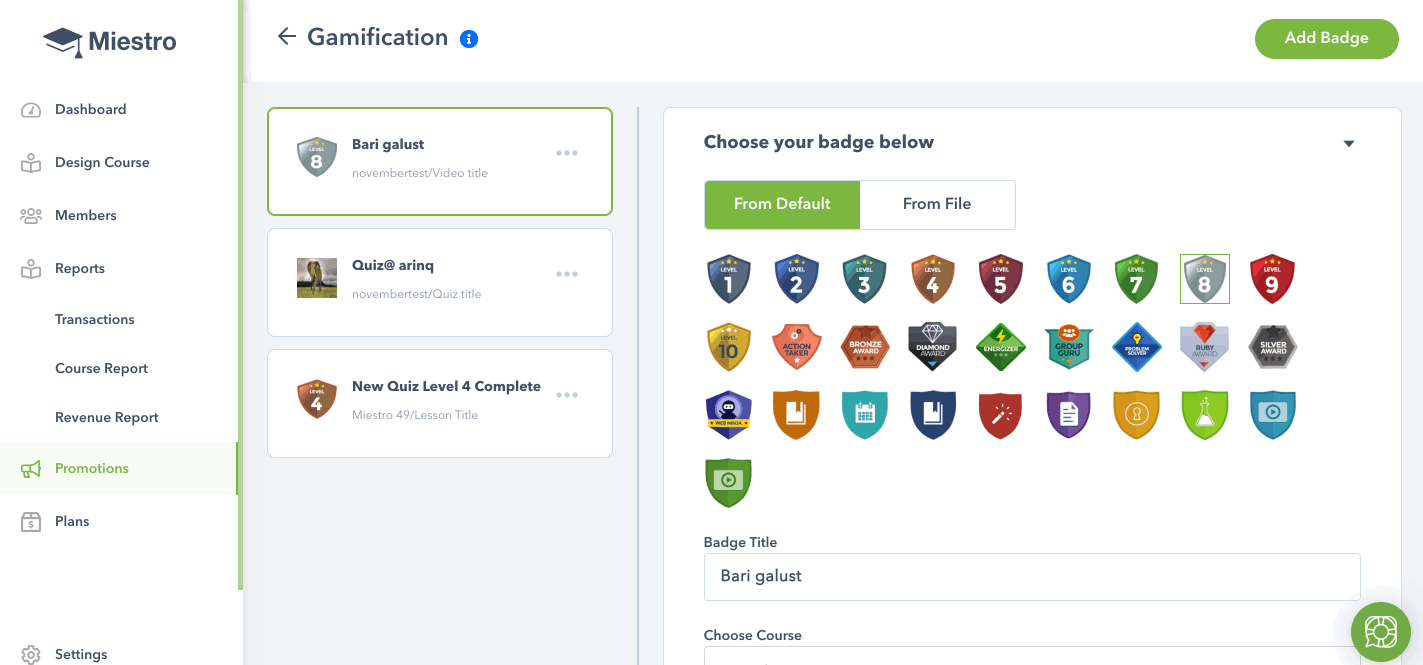 Step 3: On the right, edit any of the following fields or elements:
Badge image
Badge title
Course
Lesson
Background color
Success message.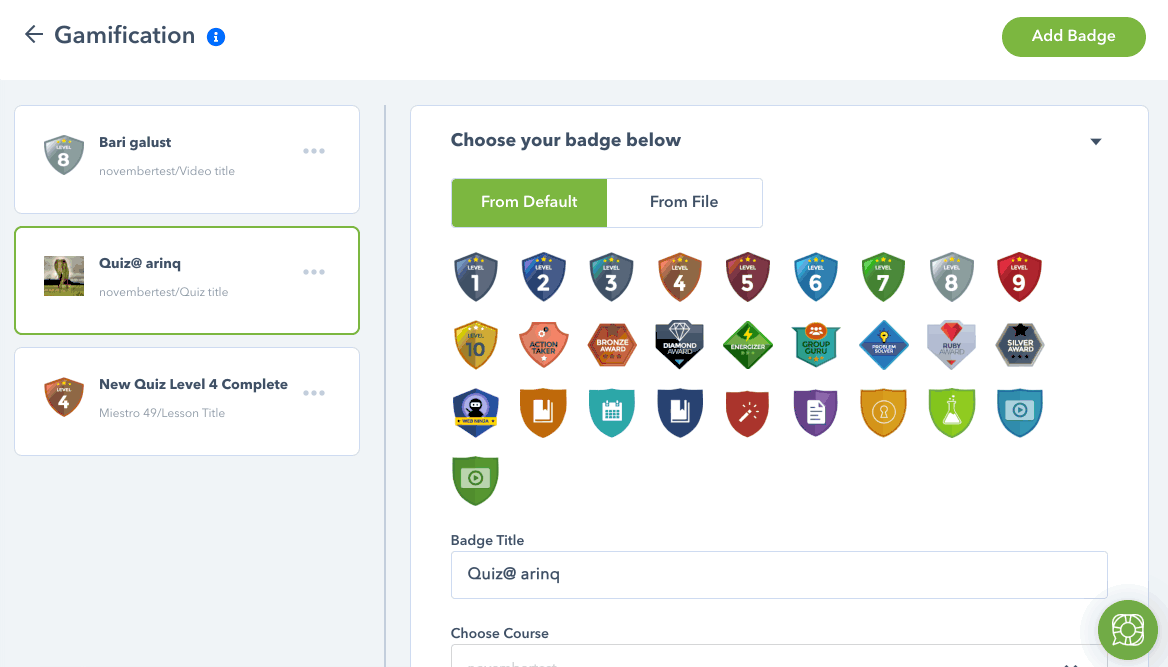 Step 4: When all modifications are complete, click Save.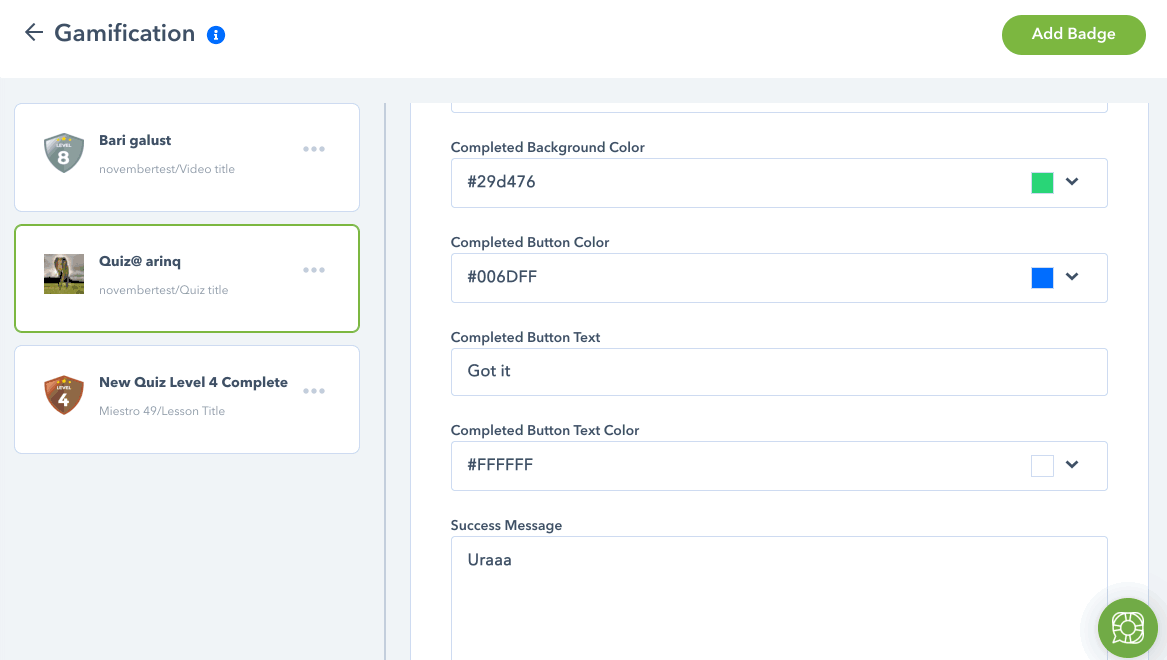 Step 5: You can also click Preview to preview the badge and message.