Revenue Reports
To navigate the revenue report page, complete the following steps:
Step 1: Click on Reports from the menu on the left.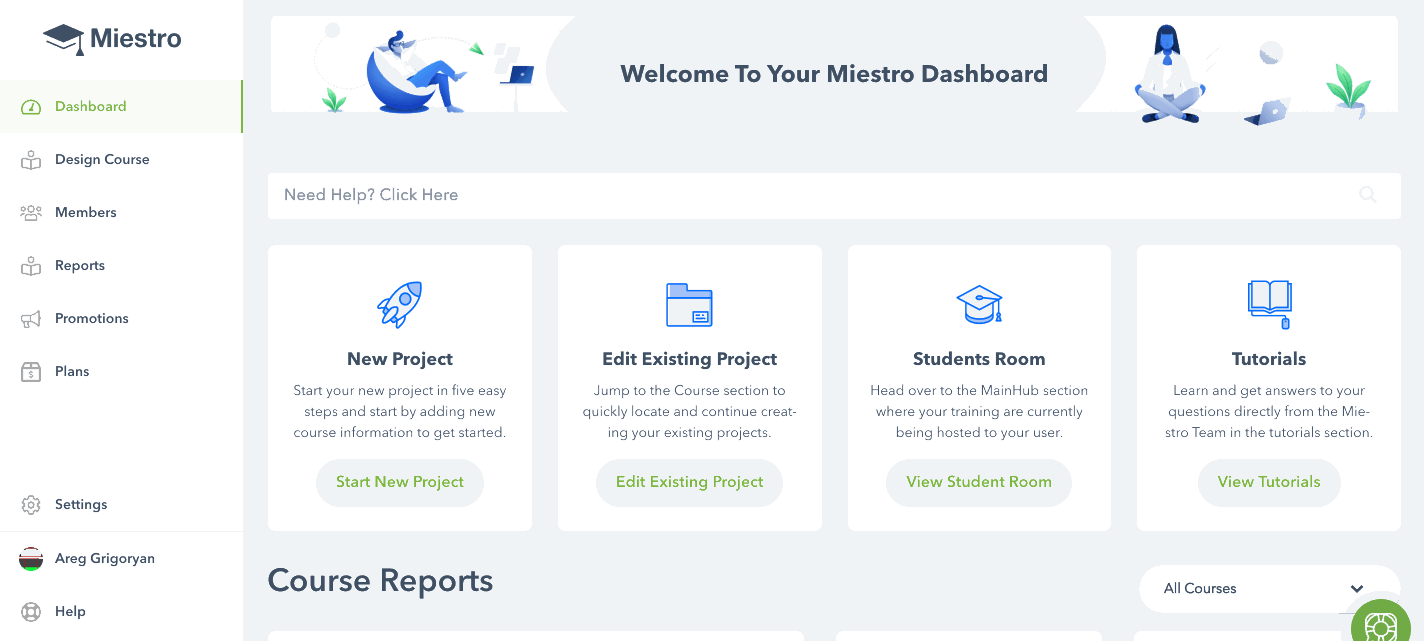 Step 2: Click on Revenue Report.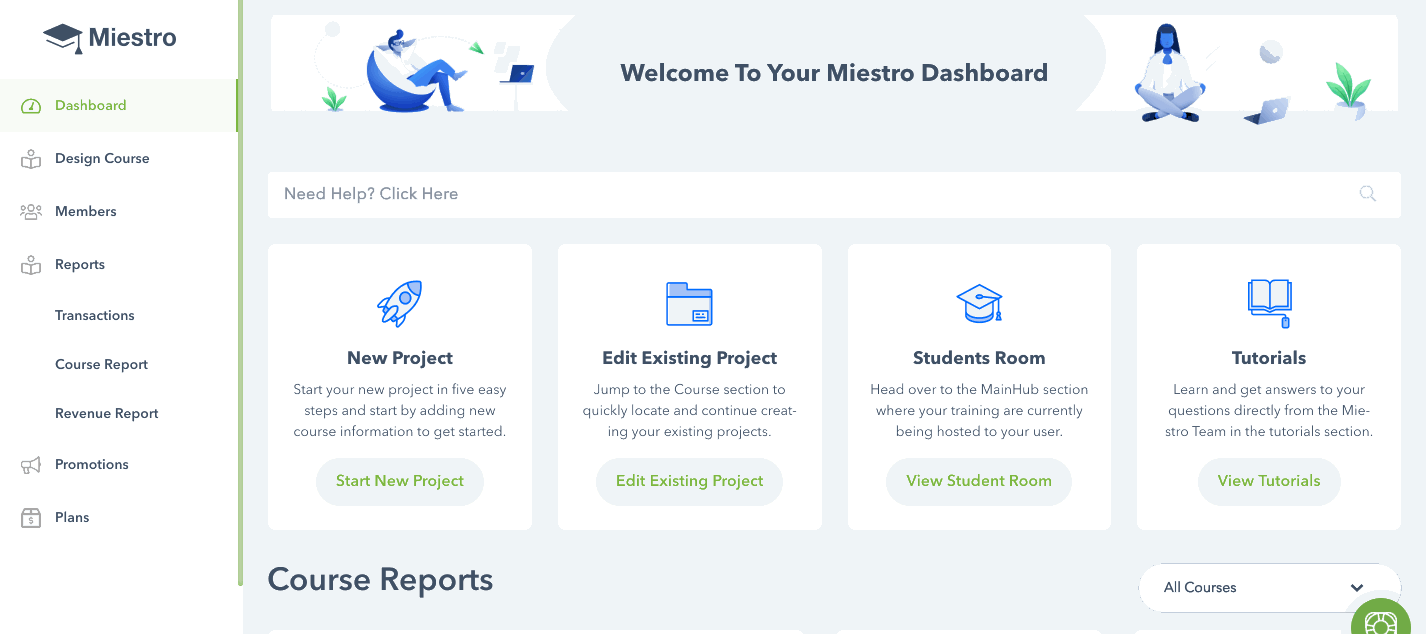 Step 3: From the Revenue Report page, you can use the drop down menu to filter to see data for only one particular course or for all courses.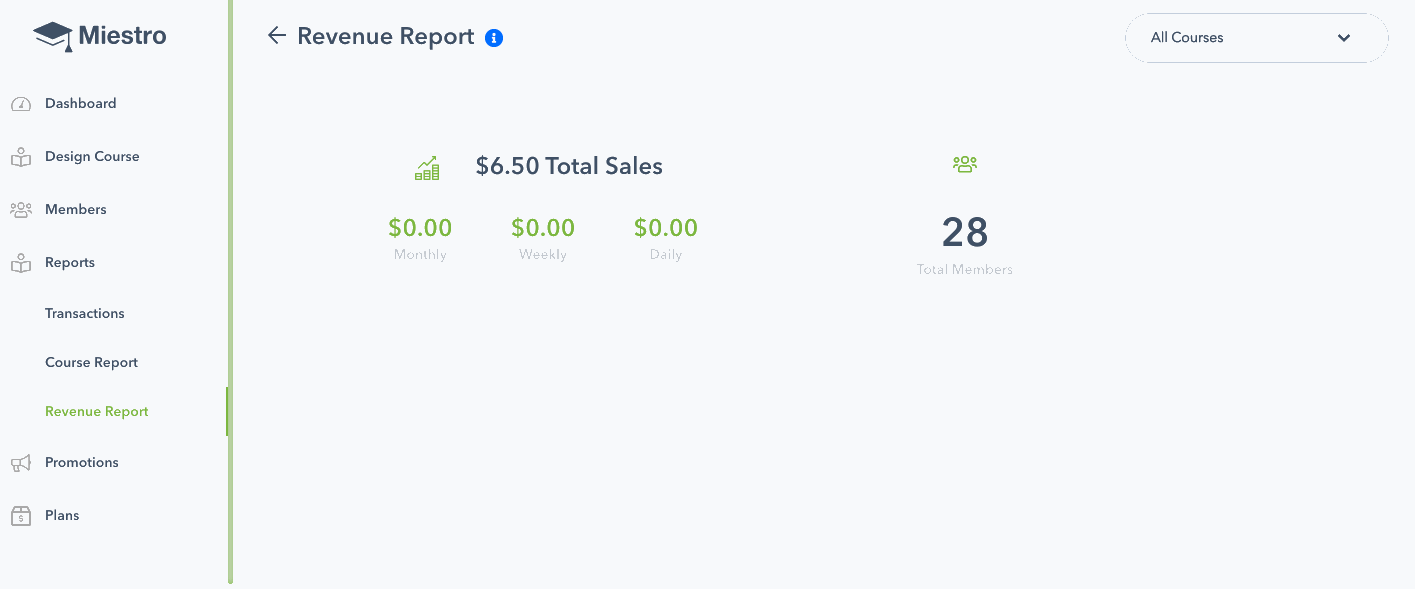 Step 4: After making your course selection, the following data points will be shown:
Total sales amount
Monthly sales amount
Weekly sales amount
Daily sales amount
Number of total members